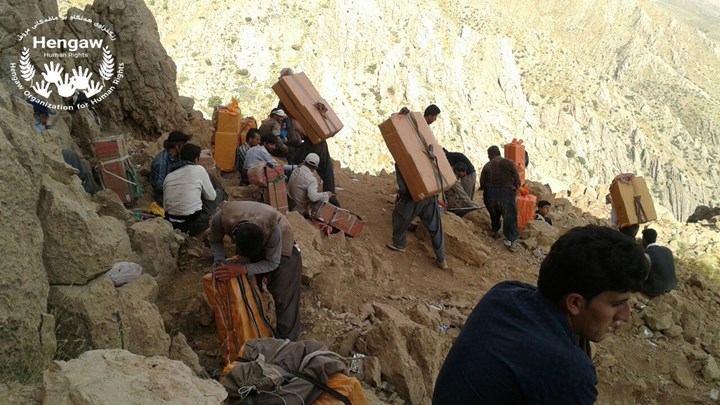 Hengaw: During the past month, at least 35 Kurdish Kolbars were killed and injured at the Kurdistan borders, 54% of whom were targeted by shooting of Iran's armed forces.

Of these 35 Kolbars, 9 were killed and 26 others wounded.

19 Kolbars, (54%) were killed and wounded by the shooting of Iran's armed forces.

Also, 13 Kolbars (37%) were killed and injured as a result of natural disasters such as frostbiting, falling from the mountains and the fall of the river, and three others Kolbars due to the mine explosion.

Most of the Kolbars who were killed and wounded in January were from West Azerbaijan Province, 20 Kolbars were killed and wounded at the borders of the province.

Also killing and wounding of 13 Kolbars from Kurdistan province and 2 Kolbars from Kermanshah province registered at the statistics centre of Hengaw.