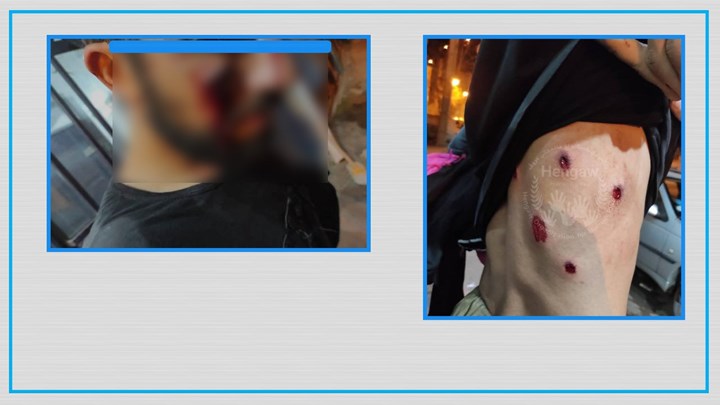 Hengaw : In the past few days, at least one Kolbar has been injured by direct shootings from Iranian Armed forces and three other have been injured while falling from heights.
According to a report received by Hengaw Human Rights Organization, on Monday, February 15, 2021, a Kolbar from Marivan district of Kurdistan Province , identified as "Yousef Maliyan", was severely injured while falling from heights in the Sarvabad border areas.
According to an informed source, the Kolbar's leg was broken and he was taken to Marivan Medical Center for treatment.
On the other hand, on Sunday evening, another Kolbar was severely wounded in border areas of Nowsud county of Paveh district in Kermanshah province by direct shootings from the Iranian Border Guards Regiment.
The identity of this Kolbars has been verified for Hengaw, but for security reasons Hengaw refuses to publish his full name. This Kolbar with the identity of "R. M "is from Javanrood district of Kermashah province and has been injured by direct shootings by a shotgun from Iranian Armed forces.
Also on Friday, February 5, two Kolbars Identified as Moloud Abdollahi from Mahabad and Jabbar Ahmadi from Baneh were seriously injured due to falling from heights while crossing the border areas of "Birwishkani" in Baneh .