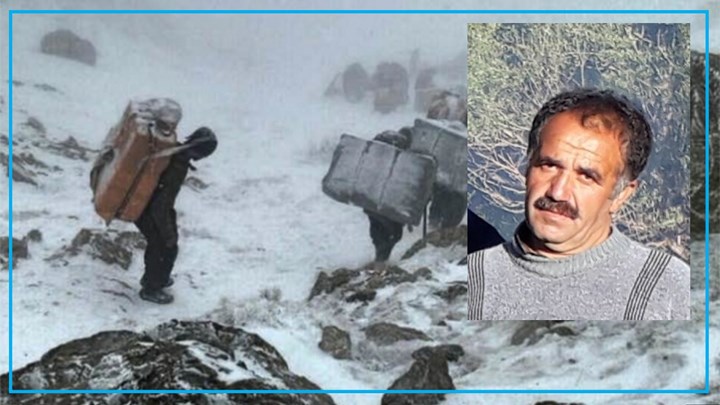 Hengaw : A Kolbar from Saqqez has died due to frostbite while crossing the border heights of Baneh district in Kurdistan province.
According to a report received by Hengaw Human Rights Organization, in the early morning hours of Saturday, January 16, 2021, a 50-year-old Kolbar from Saqqez district of Kurdistan Province identified as "Mohammad Ahmadi Aychi", lost his life due to severe frostbite and inability to move .
According to an informed source, Mohammadi Ahmadi Aychi, a father of three, lost his life while crossing the border heights of Baruishkani in Baneh.
At least 240 Kurdish Kolbars were killed or injured during 2020(59 dead and 181 injured) according to information compiled by Hengaw Human Rights Watch's Statistics and Documentation Data Center.