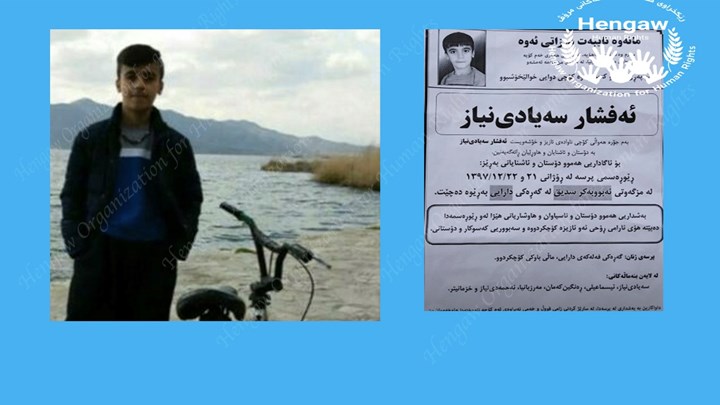 Hengaw: A teenage Kolbar lost his life due to the fall of high mountains at the Hawraman borders.

On the evening of Monday, March 11, a teenage Kolbar has lost his life on the mountains of Hawraman and at the altitude of the "TaTa" because of the fall of the mountain.
The identity of this 15-year-old Kolbar, "Afshar Sayyadi Niaz", son of Khaled was announced from Marivan. The father of this teenage Kolbar has a disability of 70%.

According to the statistics registered, at the Hengaw Center's statistics, since the beginning of 2019, at least nine Kolbars have lost their lives due to natural disasters such as cold weather, falls from the mountains.