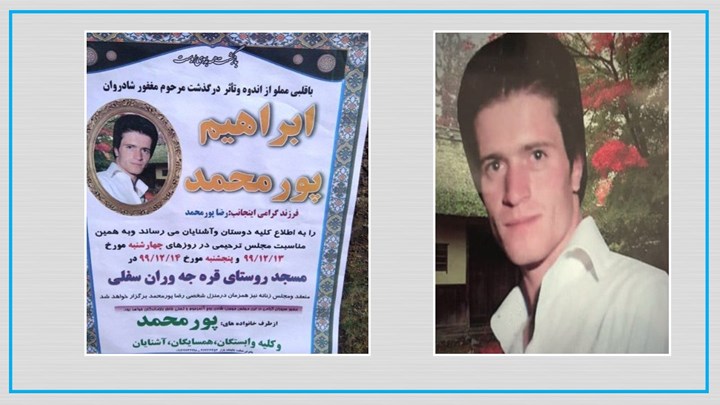 Hengaw: A Kolbar from Chaldoran died of frostbite while working on the border of this city with Turkey.
According to a report received by Hengaw Human Rights Organization, on the morning of Wednesday, March 2, 2021, a Kolbar from Chaldoran district of West Azerbaijan (Urmia) province in Iranian Kurdistan identified as "Ebrahim PourMohammad", died of frostbite while crossing the borders of this city.
Ebrahim PourMohammad was married and from the village of 'Qarahjooran' in Chaldoran.
According to statistics recorded in Statistics and Documentation Data Center of Hengaw Human Rights Organization, during February 2021, at least 15 Kolbars and local tradesmen were killed and injured on the borders of Iranian Kurdistan, all of whom were killed and injured by direct fire from the Iranian armed forces.