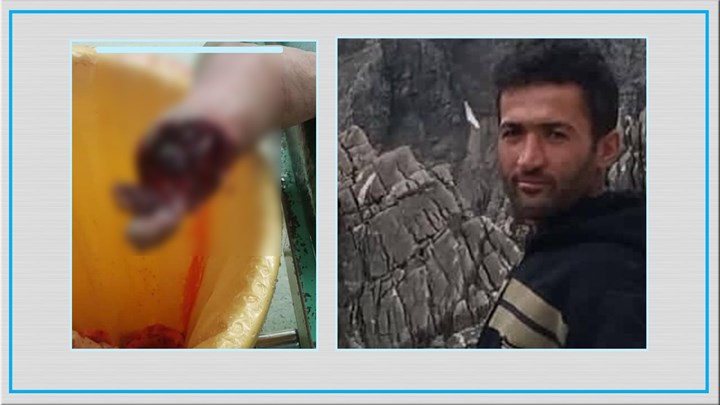 Hengaw : A Kolbar from Marivan district of Kurdistan Province in Iranian Kurdistan lost one of his feet during a Landmine Explosion explosion.
According to a report received by Hengaw Human Rights Organization, at around 2 am on Saturday, December 6, 2020, a 28-year-old man from Marivan, identified as Abbas Ebrahimi, was injured by a landmine explosion in Jalaneh border area near Hawraman region .
According to an informed source, Abbas Ebrahimi, who is married and father of two children, lost part of his left foot and is currently receiving medical treatment at the Marivan Medical Center.
According to statistics recorded at the Statistics and Documentation Data Center of Hengaw Human Rights Organization, at least 6 kolbars have been injured in landmine explosions on the borders of Iranian Kurdistan in the past nine months.