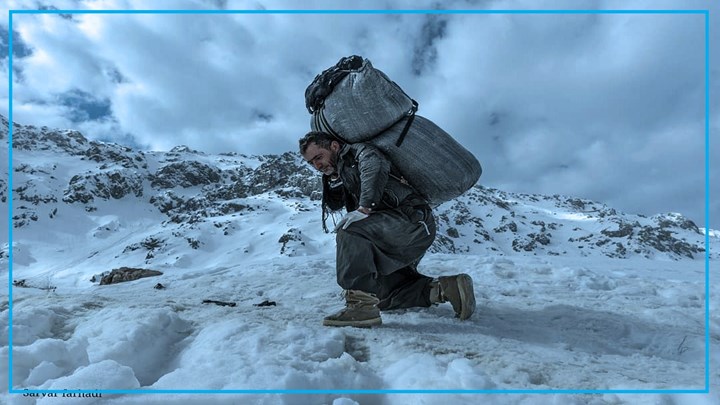 Hengaw : A Kolbar from Nowsud has been severely wounded by direct shootings from the Iranian Border Guards forces on the border heights of Nowsud sub-district of Paveh district in Kermanshah province, Iranian Kurdistan.
According to a report received by Hengaw Human Rights Organization, on the morning of Thursday, January 14, 2021, the Iranian Border Guard forces opened fire on a group of Kolbars in Nowsud border heights, and wounded at least one Kolbar .
Hengaw's correspondent Nowsud reported that as a result of the shooting of these forces, a young Kolbar with the identity of "Arya Khaledi" was seriously injured and was taken to Kermanshah medical centers for treatment.