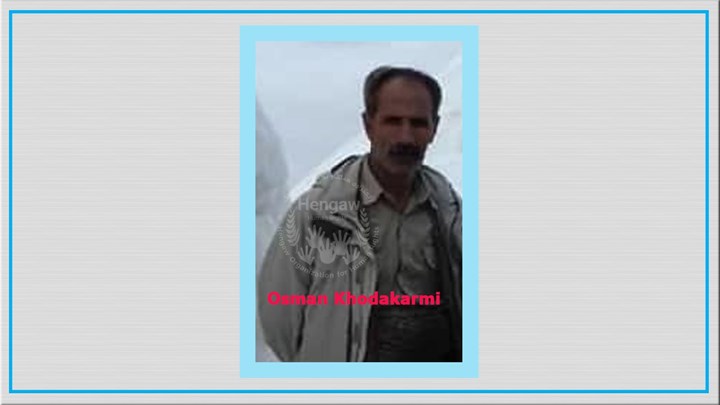 Hengaw: Two citizens from Boukan, West Azerbaijan Province, were arrested by Islamic Republic of Iran security forces and their fate is unclear.
According to the report received by Hengaw Organization for Human Rights, last week two citizens from Boukan named Osman Khodakarami and Esmaeel Nahide were arrested by intelligence forces and were transferred to an unknown location.
The reason of the arrest of these two citizens is not cleared out for Hengaw yet.
An informed source revealed that during the past week these citizens' family members have attempted to find out about these arrested citizens but the Intelligence forces have neglected their requests and there is still no information about their fate.
Osman Khodakarami is from Kuchk Watamish village and is a farmer and Esmaeel Nahide is from Manouchehri village in Boukan.