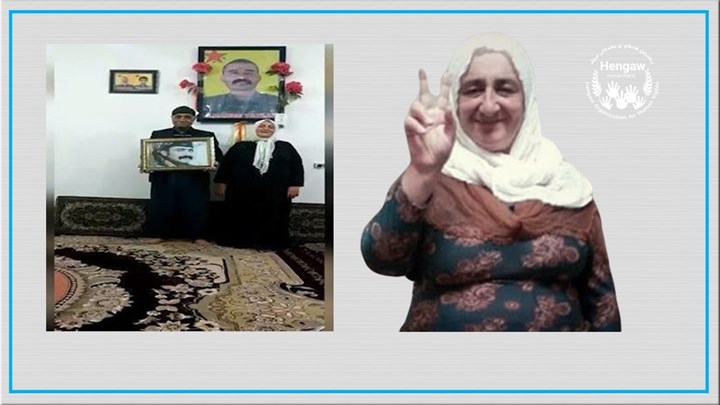 Hengaw: Iranian security forces in Dehgolan arrested the mother of a Kurdish citizen who had already fought against Islamic state in Kobani.
According to the report received by Hengaw Organization for Human Rights, on Thursday, February 27,2020, the intelligence department forces in Dehgolan in Kurdistan province, invaded the home of Zeinab Esmaeili, a member of Peace Mothers group and arrested her.
Based on a informed source, the intelligence department forces inspected the house of Zeinab Esmaeili in the time of her arrest and transferred her to Sanandaj.
After four days and in spite of regular followings by her family, there is no information about her fate.
She is the mother of Mohammad Amin Amiri who has been killed in fight against ISIS in Kobani in 2014.
Peace Mothers group, is a group of mothers of killed and executed people close to Kurdistan workers party who have declared their goal of help to bring about peace.