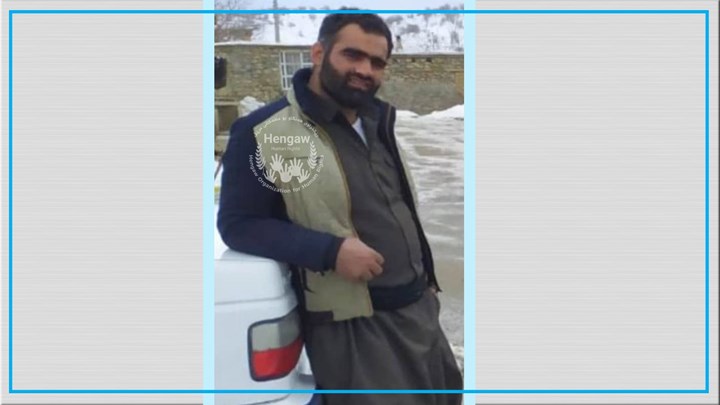 Hengaw : A Kurdish citizen from Baneh, who was travelling by his car , was shot dead after his car stopped by the NAJA ( Iranian Police Forces )Relief Unit.

According to a report received by Hengaw Human Rights Organization, today, Sunday, November 8, 2020, a Kurdish citizen from Baneh, identified as Khosrow Sharifi, 29 -year-old who was shot in the head by the NAJA Relief Unit, lost his life in Kosar Hospital in Sanandaj.

A relative of the Sharifi family told Hengaw Correspondent that : "Khosrow Sharifi was trapped in an ambush near the Kileh border , around the Abbasabad Dam on Wednesday, October 28, while traveling in his station car. He was brutally shot in head after his car was stopped by the Iranian police " .
The source further stated that Khosrow Sharifi is married and father of a young girl. According to him, the Sharifi family sfiled a complaint against the Relief Unit forces in the Saqez military court. This case is currently under investigation.