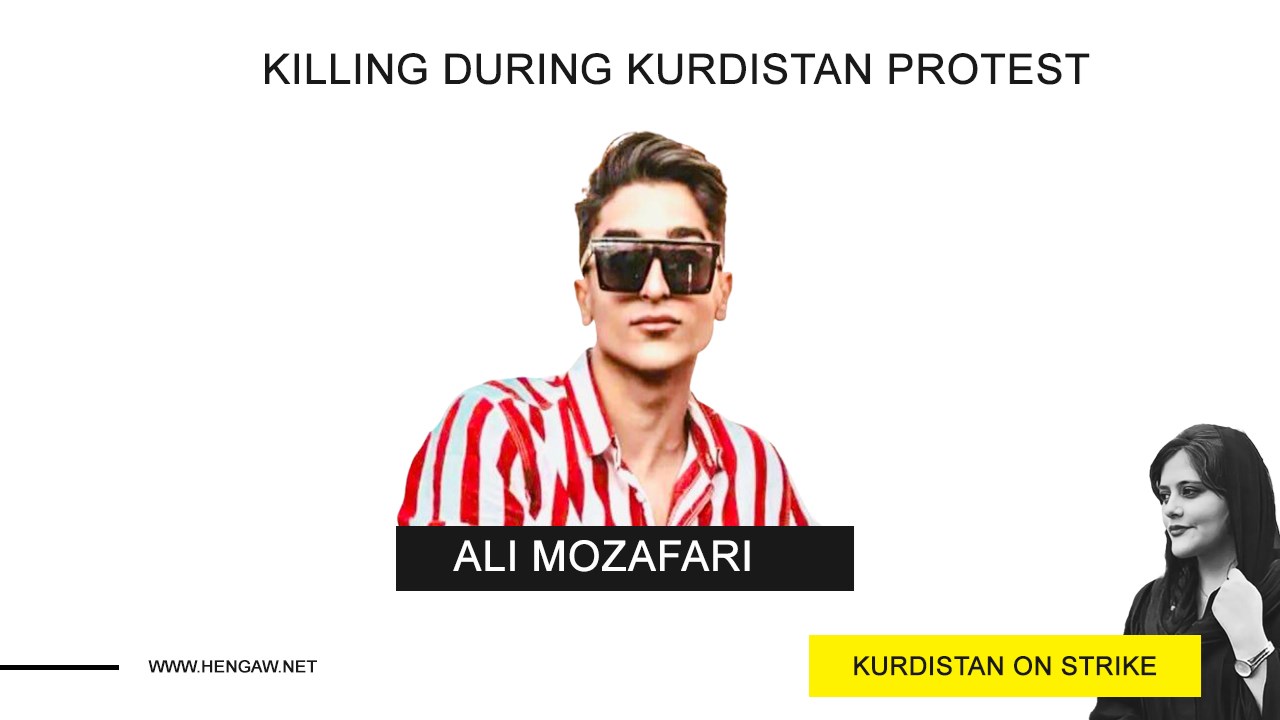 Hengaw: September 29, 2022

During the protests last week, security agents killed Ali Mozaffari Salanqoch, a 17-year-old Kurdish boy from Qochan in Razavi Khorasan Province who was member of Saipa youth team for volleyball in Tehran.

Ali Mozaffari Salanqoch, who was killed after being taken to a hospital, was severely injured in the abdomen by direct fire from security forces during the public demonstrations against the state kill of Zhina Amini in the city of Qochan, according to the report that the Hengaw Organization for Human Rights received.

Hengaw has been informed that Mozaffari Salanqoch's family received their son's remains on Saturday, September 24, and that his funeral was performed under tight security. Ali Mozaffari Salanqoch's body has been returned to his family by the authorities, with the condition that the funeral service take place before 6 am.

It should be noted that Saipai Tehran's youth volleyball team member Ali Mozaffari Salanqouch has a history of getting invited to play for the national young squad.