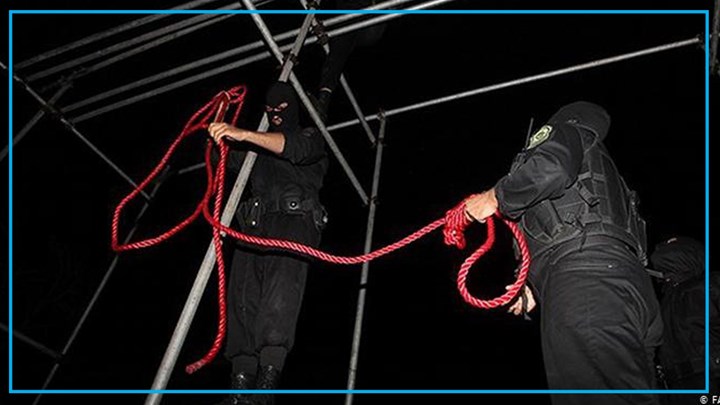 Hengaw: At least 52 citizens have been executed in the different cities of Kurdistan over the past year which have been declining compared to the year before.
According to the registered statistics in the statistics center of Hengaw Organization for Human Rights, over the year of 2019, at least 52 Kurdish citizens have been executed in the provinces of Ilam, Kermanshah, Lorestan, Kurdistan, West Azarbayejan and Khorasan which th identity of 46 of them have been authenticated by Hengaw and the identity of 6 of them have not been authenticated yet.
This figure was down by 26% Compared to the year of 2018 in which the execution warrant of 70 Kurdish citizens had been performed.
The execution of 2 children and 4 women
During the past year at least two underage teens (under 18 years old) who committed crimes in juvenile age, have been executed in Ilam and Kermanshah prisons. Moreover 4 women in the prisons of Sanandaj, Urumiyeh(2 cases) and Mahabad have been executed.
Accusation division
During the past year, Kurdish citizens have been executed solely on charges of premeditated murder and drug related offenses.
Premeditated murder: 47 cases equivalent to 90% of all executions
Drug related offenses: 5 cases equivalent to 10% of all executions
Division by provinces
West Azarbayejan: 19 cases equivalent to 36.5% of all executions
Kermanshah province: 11 cases equivalent to 21% of all executions
Kurdistan province: 8 cases equivalent to 15% of all executions
Ilam province: 7 cases equivalent to 13.5% of all executions
Lorestan province: 4 cases equivalent to 7.5% of all executions
Razawi and north Khorasan: 3 cases equivalent to 6% of all executions
Click here to receive the PDF file of the names
Use of these statistics is only permitted by mentioning the name of the source