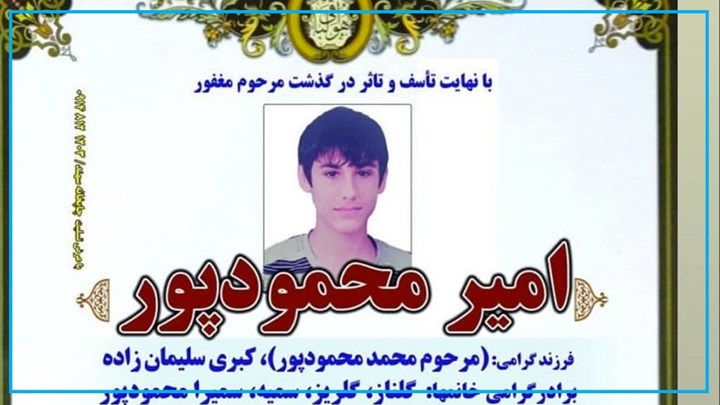 Hengaw: The young man who executed in charge of murder on Sunday in Urumiyeh prison, had committed murder at the age of 17 and sentenced to death by Iranian judiciary system.
According to the report received by Hengaw Organization for Human Rights, Amir Mahmoud Pour, a 24 years old young man who executed in Urumiyeh prison in charge of murder, was an underage children during committing the crime.
A source close to Mahmoud Pour family confirmed the news and said that Amir had been arrested by Bukan security forces in the year of 2014 in charge of murder his father and his mother in law and sentenced to death by Iranian judicial system.
Amir Mahmoud Pour executed on Sunday, March 1,2020 in Urumiyeh prison. He had been detained for last 6 years in youth sector of Urumiyeh prison.
Issuing execution verdicts and it's implementation for the underage children is happening now in Iran while this country has signed the United nations agreement in this regard that issuance of execution verdict and life imprisonment for underage children is forbidden.