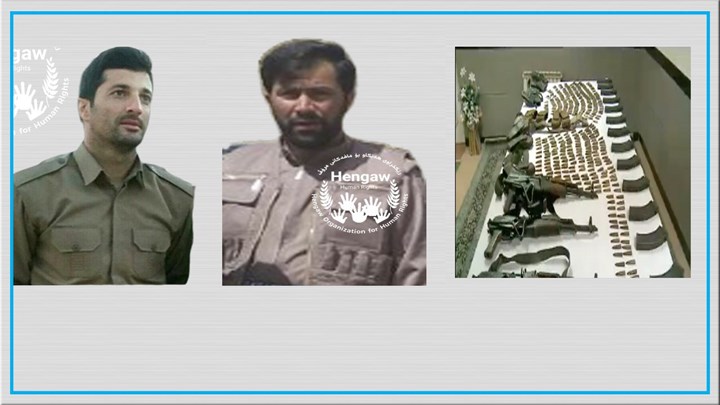 Hengaw: Hengaw says these three individuals were not Peshmerga/members of any party, and they were arrested 10 days ago in a village near Sine (Sanandaj) city.
According to Hengaw their names are: Salah Saedi, Davood Ahmadi, Heydar Saedi - they were arrested on May 22 by the Ittilaat, based on accusations that they worked with Kurdish parties.
The Iranian security forces also arrested the wife and sister-in-law of Salaah Saedi (Hawzhin Sarmasti and Sarbarz Sarmasti); and later on released them on bail. Now two of the male individuals are still in detention.
The security forces couldn't prove that the noted persons were related to any sabotage action on Quds Day - the PR of IRGC in Sanandaj published a statement and said the news about arrest of people who were trying conduct bombing, was false.