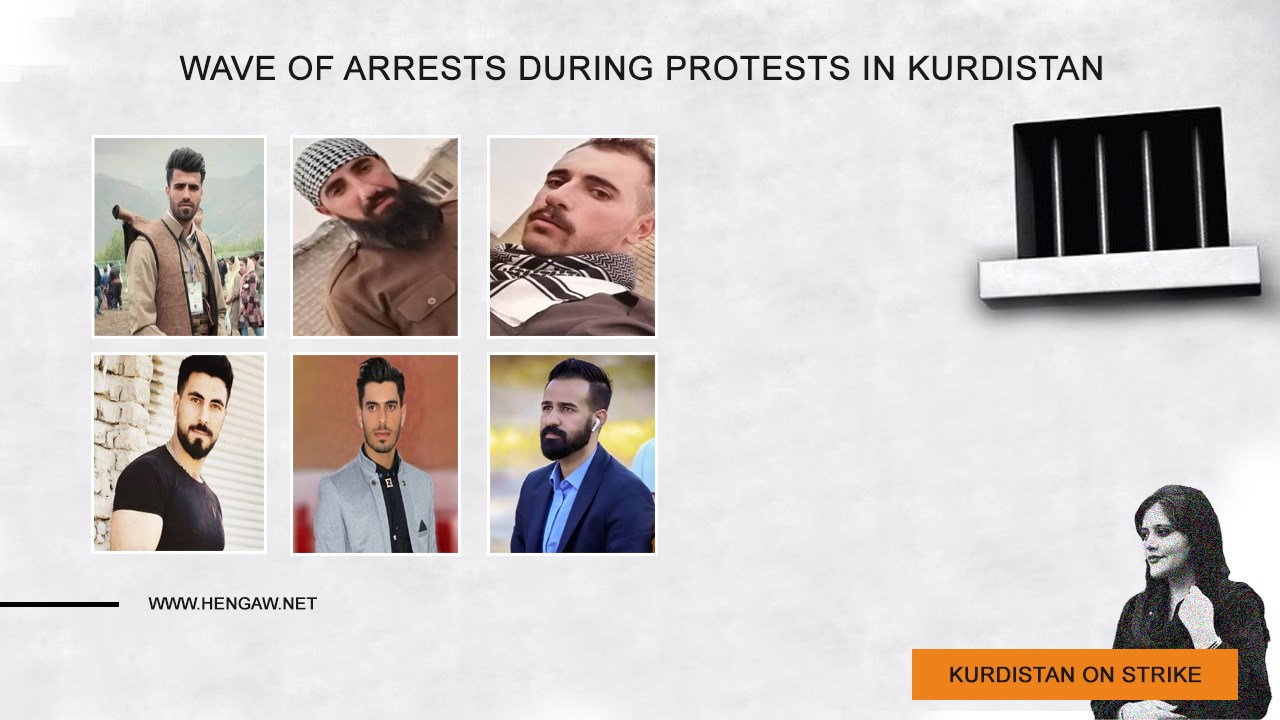 Hengaw: September 28, 2022, Wednesday

Dozens of Kurdish residents from Urmia have been arrested by IRI security forces, during the demonstrations against the state-kill of Zhina Amini.
According to reports received by Hengaw Organization for Human Rights, Shorsh Islamsakani and Salim Mirzaei, two Kurdish citizens from Urmia, were detained on Monday, September 26, 2022.

The artist and former political prisoner Payman Mirzazade was brought into custody by security police on the same day in his house in Urmia and taken to an unknown place.

Security forces raided Paiman and Mehrdad Ibrahimi's (brothers) house on Sunday, September 25, 2022, and detained them. Aran Tibash, a former political prisoner from Urmia, was also detained by intelligence authorities on the same day in the city of Bukan-Urmia.

Armin and Faridun Nabaizadeh were taken into custody when security forces raided their home in the Dalu hamlet near Urmia.

Security authorities detained Sina Hasani on September 21, Amir Abdullahi, and Mehran Pazshi on September 20, respectively.

Hengaw has been informed that these citizens were taken into custody by force and violence.