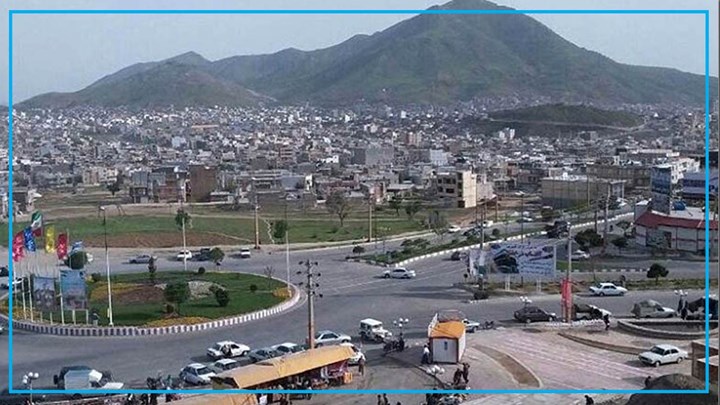 Hengaw : During the past week, the security forces of the Islamic Republic have been inspecting and searching homes of hundreds Kurdish citizens under the pretext of arresting the perpetrators of the Mohsen Fakhrizadeh's assassination in Baneh district of Kurdistan province in Iranian Kurdistan.
According to a report received by Hengaw Human Rights Organization, Iranian security forces are still stationed in Baneh, and a special team of security forces has entered the city from Tehran and undertaken a mission to inspect and search Kurdish citizens' homes.
Earlier, at least 20 citizens had been detained , whom nine have been identified as it follows :
Sarhad Salehi,
Baghi Mahmoudi,
Kazem Khedri,
Rahman Shaden,
Saleh Rostami,
Hossein Khomi,
Ibrahim (Shuresh) Shouriei,
Zanko Rahmati
Rebwar Souri.
It has been reported that their homes have been searched and inspected by special security forces, and a number of them have been released a day later with a written commitment.
The sources said that during the house-to-house search, the forces showed photos of five people and demanded information about them , one of whom was disabled elderly man.
An informed source stated that the security forces even summoned a number of Kolbars (Brodercross porters) and businessmen and threatened them that they will be prosecuted if they leave to Baneh's border, and even offered a financial reward to a number of citizens for reporting information about the wanted people .
It is worth mentioning that all these house searches ,inspections, and arrests were carried out violently and without any legal order.
On Friday November 27, 2020, Mohsen Fakhrizadeh Mahabadi [ this Mahabad Is a small town near Isfahan , It's not Kurdistan's Mahabad ] , a senior figure in Iran's nuclear program, was assassinated in the Absard-Damavand area near Tehran, which Iranian officials blamed it on Israeli intelligence service .