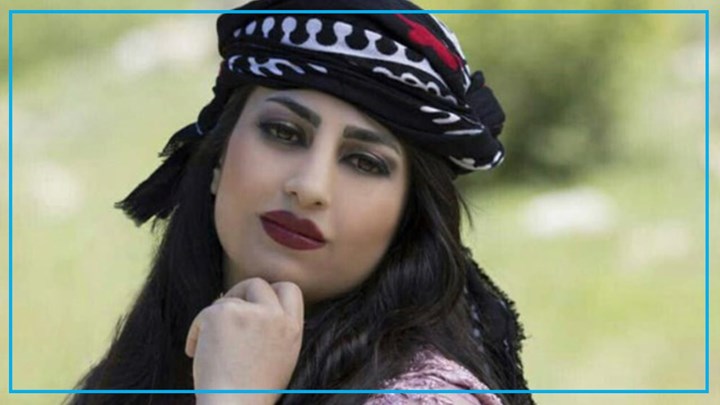 A female lawyer from Kermanshah has been arrested, beaten up in public, and transferred to the Qarchak Prison in Varamin. The lawyer and civil rights activist, Soheila Hejab, was conditionally free on a 3 billion Tomans bail (approximately $200,000) prior to the sudden arrest on May 23.

According to the reports attained by Hengaw, this lawyer and civil rights activist was summoned to the 36th branch of Tehran Court of Appeals on May 23, a session was held in which the initial sentence of 18 years of imprisonment that had been issued in March was confirmed, and on the way out of the court building Hejab was arrested by agents of Sarallah base of IRGC (Islamic Revolutionary Guards Corps). She was then violently transferred to the women ward of Qarchak Prison in Varamin.

According to witnesses, the IRGC agents were beating Soheila Hejab at the time of arrest and her interrogator who was among the agents was dragging her by the hair into their car.

Previously, this lawyer and civil rights activist was sentenced to 18 years in prison by judge Moqayesseh of Tehran's Revolutionary Court. Soheila Hejab has been charged with propagating against the establishment, gathering and collusion, deceiving the public with the purpose of rioting, organizing female rights groups, demanding referendum and modification of the constitution. According to the case consolidation, the five years of imprisonment sentence based on the ostensible indictment for gathering and collusion is applicable.

The IRGC's Intelligence unit had raided Hejab's house earlier on Jun. 6, 2019, and arrested her. After 8 months in detention, the 30 years old lawyer was released from Evin Prison on a 3 billion Tomans bail (approximately $200,000) on March 14, awaiting her trial.

It is worth mentioning that she was arrested one more time in December 2018 in Shiraz where was sentenced to 2 years in prison by the Revolutionary Court of Shiraz. She had served 5 months, then granted conditional amnesty and was released from prison. However, she was arrested by the IRGC's Intelligence unit merely 10 days following her release.