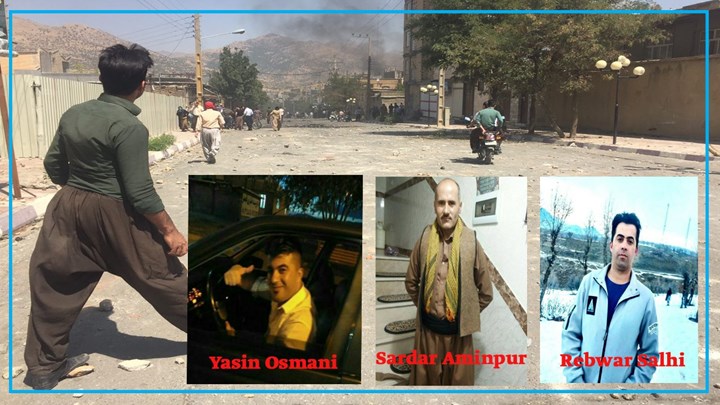 Hengaw: Ten civil activists from Baneh were sentenced to prison, fines and flogging by the governmental judiciary system for supporting the kolbars and protesting the killing of Kolbars.

According to a report received by the Hangao Human Rights Organization, on Thursday, July 23, 2020, ten civil activists from the city of Baneh were charged by the city's public judicial system with participating in the September 2020 protests of Baneh's people.They were totally sentenced to 30 months imprisonment, 250 lashes and a fine of 250 million Tomans.

Hengaw correspondent in Baneh announced in this regard that each of these people was sentenced to 3 months imprisonment, 25 lashes and a fine of 25 million Tomans.

The identities of those convicted are as follows:
1. Mohsen Ghaderi 2. Sardar Aminpour 3.Yasin Osmani 4. Barzan Rahimi 5. Azad Mahmoudzadeh 6. Shahram Salehi 7. Akam Ahmadi 8. Ezat Ahmadi 9. Mehdi Arkhani 10. Rebvar Salehi
These people were detained by security forces on December 5,2017 during a protest rally in front of the city governor's office to condemn the killing of two Kolbars from the city.