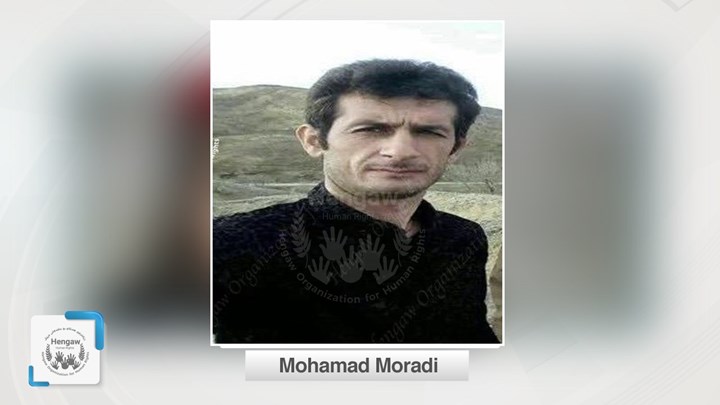 Hengaw: A Kurdish citizen from Piranshahr district of West Azerbaijan (Urmia) province in Iranian Kurdistan has been sentenced by the Iranian judiciary to 40 years in prison on charges of membership in a Kurdish political party.
According to a report received by Hengaw Human Rights Organization, in recent days, Mohammad Moradi, a citizen from Piranshahr, has been sentenced by the First Branch of the Iranian Islamic Revolutionary Court in Mahabad , headed by Judge Javad Gholami, to 40 years in prison and exile to Urmia Central Prison.
According to an informed source, this sentence was issued on charge of " Dysfunction " through membership in the Kurdistan Democratic Party of Iran, and he has been notified on Wednesday, May 12, 2021, after being summoned to Naghadeh prison.
Mohammad Moradi is from the village of " Qabr Hussein" in Piranshahr, who was a member of the Kurdistan Democratic Party of Iran (KDPI) for six months, returned to Iran in September 2017, after leaving the party, and on September 6, 2017 surrendered to the Iranian security forces.
According to an informed source, although Mohammad Moradi had surrendered, the Islamic Revolutionary Guards Corps through one of its members named " Ali Atash Barg" in Piranshahr, filed a case against him said that he had been arrested while carrying 3 guns.
After his arrest, Mohammad Moradi was transferred to Urmia Central Prison and then to Naghadeh Prison, where he is currently being held.
It is worth mentioning that two brothers of Mohammad Moradi named "Abdolrahman and Sadegh Moradi" were killed on Monday, October 14, 2019, during a riot in on the borders of Piranshahr, by direct fire from the IslamicRevolutionary Guards Corps forces.