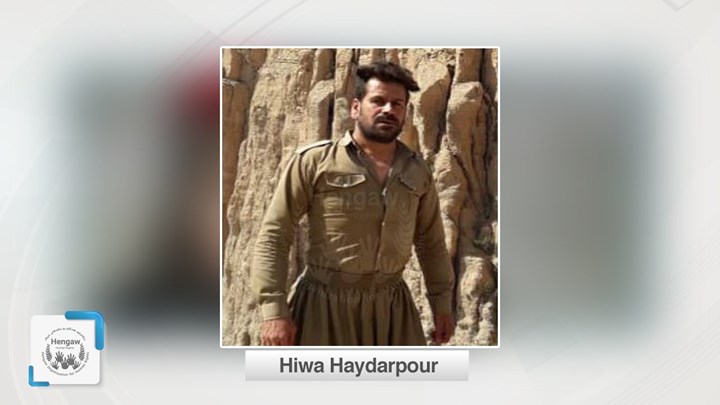 Hengaw : Following the wave of arrests of Kurdish citizens in Dehloran district of Ilam province, one of the prominent athletes of this city has arrested and so far no information about his fate is available.
According to a report received by Hengaw Human Rights Organization, on Friday, April 16, 2021, Iranian intelligence forces in Dehloran raided the house of Akbar (Hiva) Haidarpour and arrested him without any warrant or legal documents.
According to an informed source, Hiva Haidarpour was arrested on charges of collaborating with a Kurdish opposition party has been and transferred to an unknown location. Four days after his arrest, his fate and whereabouts are still unknown.
According to this source, the security agencies confiscated Mr. Haidarpour's electronic devices, including his mobile phone, and also accessed his personal accounts and posted a photo of the Supreme Leader of the Islamic Republic, Ali Khamenei, on his telegram.
Hiva Haidarpour holds a PhD in Martial Arts from the WFSF and is a member of the Asian Student Olympic Council and the International Police Sports Council (Interpol), a top instructor in the Iranian Wushu Federation and the founder of Wushu in Dehloran.
It is worth mentioning that on Tuesday, April 13, two citizens from Pahleh, Dehloran, identified as Sattar Karimi and Saeed Karami were arrested by the Iranian security agencies on the same charges.