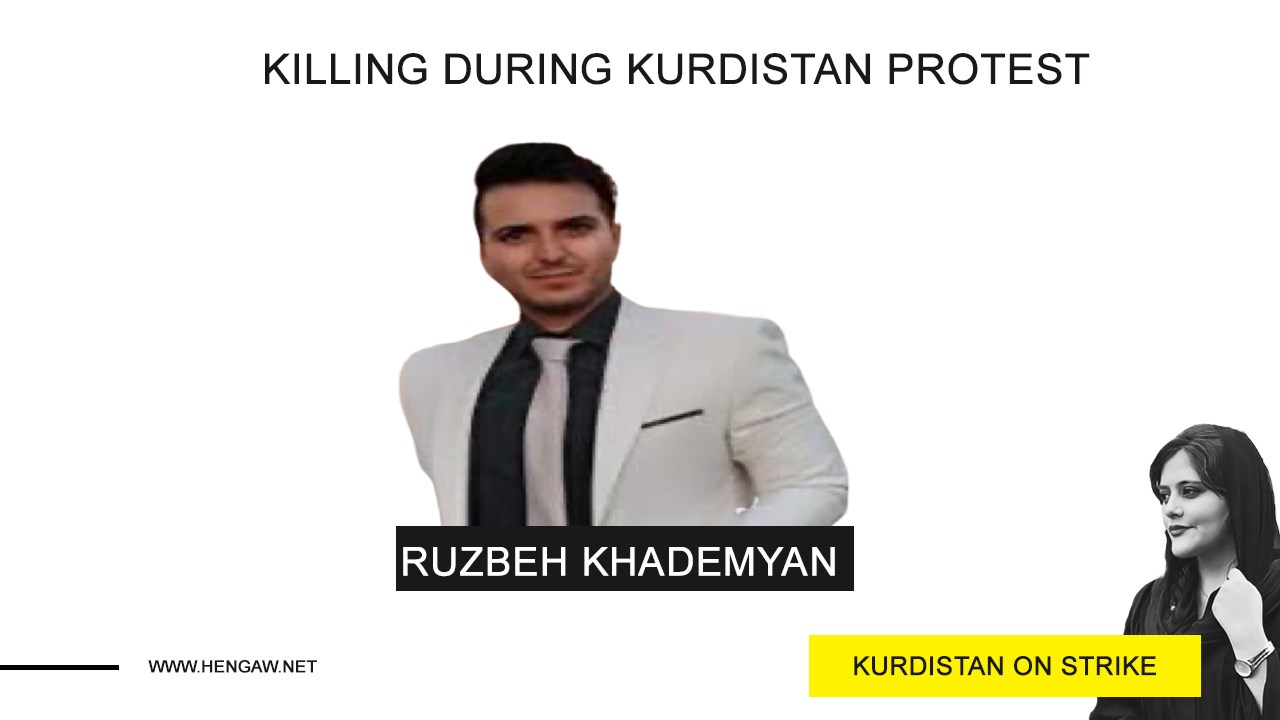 Hengaw: Wednesday, October 5, 2022
Rozbeh Khademyan, a 32-year-old Kurd from Sonqor, was killed by IRGC forces aiming directly at him after the demonstrations of the people of Karaj against the state-kill of Zhina Amini.

IRGC forces opened fire directly on Rozbeh Khademyan while he was in his friend's house, after the protests in Karaj on Wednesday, September 21, 2022, according to a report received by Hengaw Organization for Human Rights. Mr. Khademyan is a Kurdish resident from Sonqor city in Kermanshah province who was resident in Karaj.

Hengaw was informed by a reliable source that the killing occurred while Mr. Khademyan was in the yard of his friend's home: "After the protests, a group of IRGC forces riding a motorcycle stormed into the house and entered, then shot him from a distance of two meters. Four gunshots struck his waist and shoulder area, killing him instantaneously."

This source also disclosed that Rozbeh Khademyan's funeral was held in the Sakineh cemetery in Karaj on September 22, 2022, with tight security.

It should be added that Hengaw reported the deaths of two additional Sonqor residents during the Varamin and Qazvin protests, namely Mohammad Zarei and Alireza Fathi.