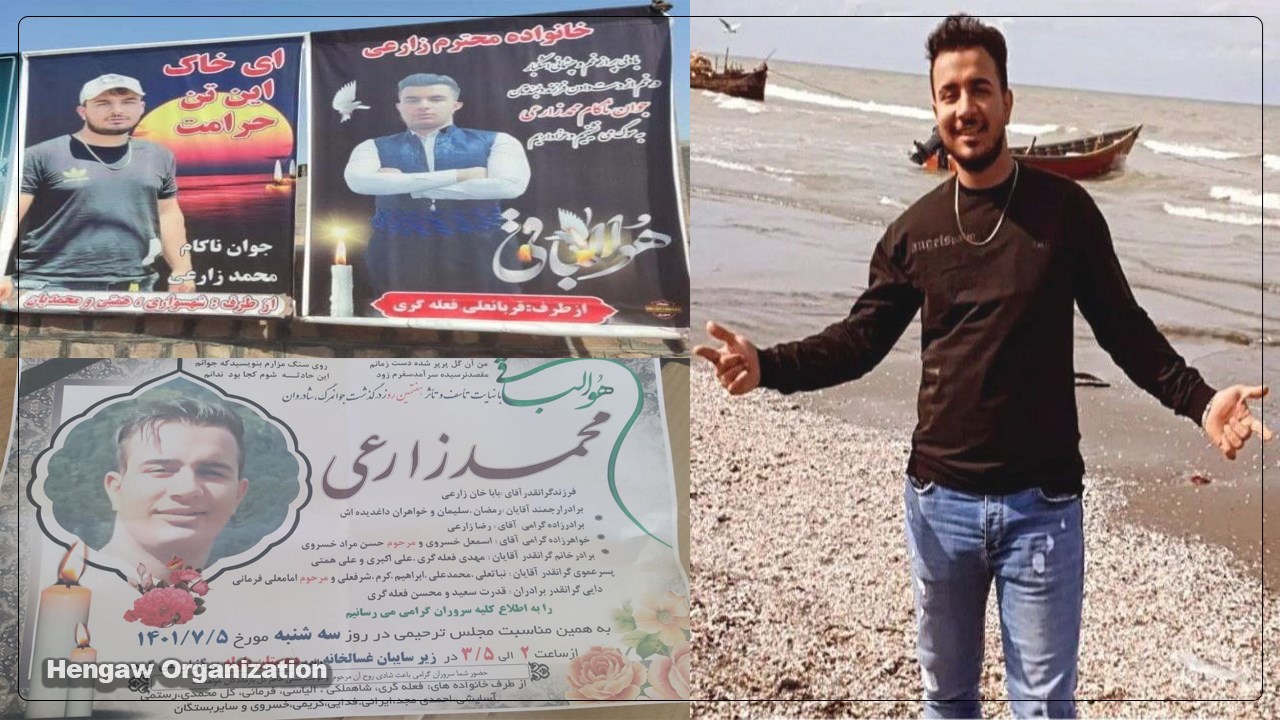 Hengaw/ Tuesday, October 4, 2022

A young Kurdish man from Songhor and Kolyaei district of Kermanshah (Kermashan) province, named Mohammad Zarei, was killed by the direct fire of Iranian security forces during the protests in Bagherabad (Gharchak)- Varamin in Tehran province.

According to the report received by the Hengaw human rights organization, Mohammad Zarei was killed by direct fire from Iranian security forces during the protests on Wednesday evening, September 21, 2022.

Hengaw has been informed that the body of Mohammad Zarei was handed over to his family after a few days and amid strict security measures. He was buried in his birthplace, "Dehbaneh" village of Songhor district, without any having any burial ceremony.

This informed source, who did not want to be named for security reasons, further added that: "The security agencies have threatened Zarei's family that they should not talk about this matter to any media."

It's worth noting that 22-year-old Alireza Fatei from Songhor was also killed by direct fire from the Iranian security forces on the same day during the protests in Qazvin city, and which Hengaw published the news earlier.