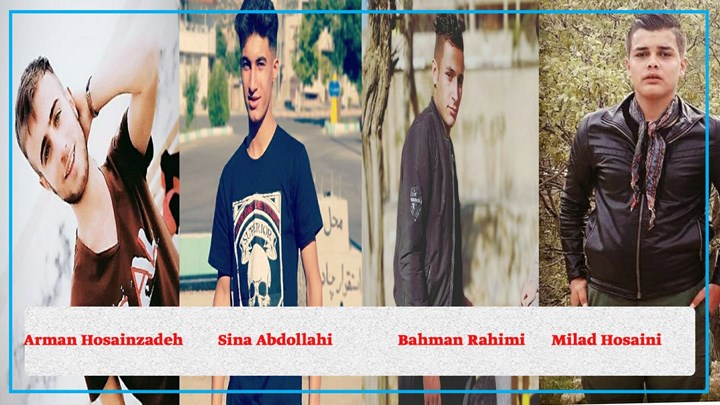 Hengaw: Three young Kurdish citizens from Bane have been sentenced to prison for burning a picture of Qasem Soleimani.

The four Kurdish citizens Arman Hosseinzade, 20 years old, Bahman Rahimi, 19 years old, Milad Hosseini, 19 years old and Sina Abdollahi, 17 years old, were arrested in January 2020 by Forces of the Islamic Republic of Iran, because they burned a picture of the Iranian Commander Qasem Soleimani, who was killed in a rocket attack in Baghdad. The Young men were brought before the Revolutionary Court in Saqqez, West Azerbaijan province.

Three of them have now been convicted to disproportionate long prison sentences by the Revolutionary Court for burning the picture and alleged contacts to an opposition Kurdish party. Arman Hosseinzade was sentenced to six years and seven months in prison, Milad Hosseini to six years and six months in prison and Bahman Rahimi to three years and six months in prison. Sina Abdollahi has not yet been sentenced.