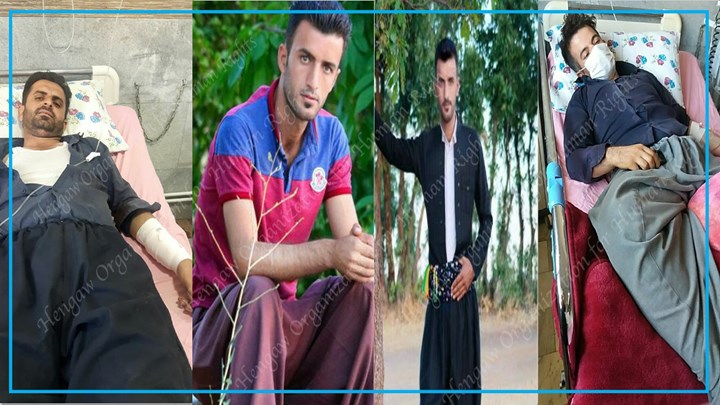 Hengaw: During the past few days at least six Kolbars got injured in the border regions of Nowsud, Baneh, and Urmia.
According to the reports received by Hengaw Human Rights Organization, on Tuesday evening, August 18, 2020, Iranian border gaurds opened fire on a group of Kolbars in Nowsud. One Kolbar got injured in the attack.
The injured Kolbar's identity, whose leg got wounded, is "Sa'di Mirzayi", aged 22, and he is from "Qaliche" village near Salas Babajani.
At the same time near Hangajal borders in Baneh, border guards opened fire on another group of Kolbars. At least four of them got injured. The injured Kolbars are identified as "Yadgar Sheikhi", "Kamran Pawan", "Ebrahim Zewi" and "Ali Kile".
Furthermore on Saturday, August 25, 2020, armed forces shot a group of Kolbars in the border region of Urmia and wounded one of them named "Salman Mahmoudyan" severely.