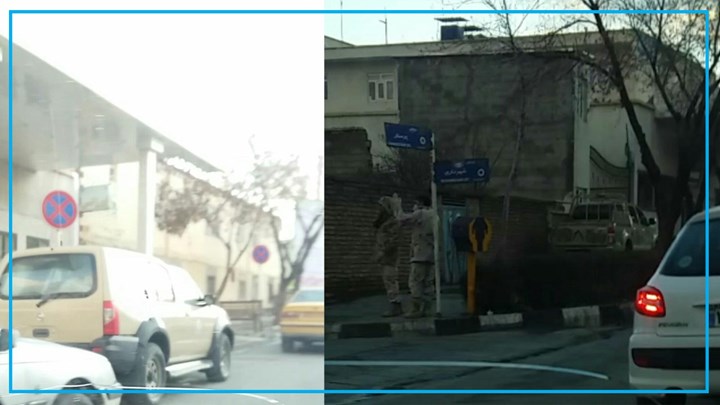 HENGAW: Yesterday Hengaw as the first news source announced that at least three members at the Saqez border regiment were injured in a landmine explosion. The identity of the three soldiers was confirmed by ongoing investigations.
According to the report by Hengaw at least five soldiers were seriously injured in a landmine explosion near the Saqqez border crossing on Monday evening.
The identity of the three soldiers, who were found in Saqqez with the pursuits of the Hengaw reporter, is as following:
1. Maziar Stoki from Miandoab, whose both legs and one arm were amputated.
2. Javad Mehdizafeh, a native of Shno (Oshnaviyeh), whose arm was amputated.
3. Mohsen Maleki, who is injured in the face.
An informed source from Khomeini Hospital in Saqez told Hangaw that Maziar and Javad had been sent to Tehran's medical centers for treatment and Mohsen had been discharged from Saqqez Hospital.
Four days after the mine explosion and the soldiers wounding have passed, but government media and the Saqqez Border Regiment have not broadcasted any reports yet.