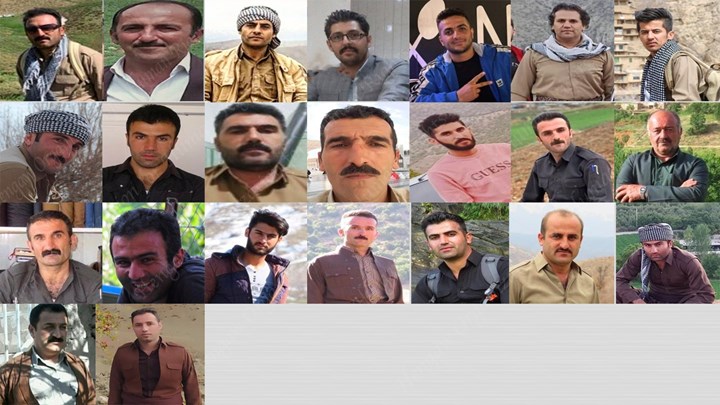 Hengaw announced that at least 27 Kurdish civilians were detained across Kurdistan province in the past three days. The detentions were mainly carried out in the cities of Mariwan, Baneh and Saqez in Kurdistan province.

According to a report received by the Human Rights Organization, the Ministry of Intelligence Forces has launched a wave of detentions in the village of "Ney" in Mariwan. As a result, at least five civilians from this village named Mohammad Ahmadi and Farid Derakhshani, Keyvan Minooi, Idris Bahramian and Abdar Rahman were detained on Friday, November 12th, 2021.

On the same day, three citizens of Baneh, Saeed Ghaderi, Kurdo Hosseinopour and Ali (unknown surname), and a civilian from the village of "Pri Omran" in Saqez named Ayoub Minaei were detained after being summoned to the Baneh and Saqez Intelligence Office. In addition, Saman Khosravi and Jamal Azizi, civilians from the same village, were detained on Thursday, November 11th,2021.
Two other citizens named Abdullah Mahjoor and Mohammad Mahjoor in the village of "Malqarni" in Saqqez, and 14 other citizens from Bane named "Salah Pezeshki, Rafiq Pezeshki, Manaf (Wafa) Pezeshki, Behzad Pezeshki, Karim Pezeshki, Abu Bakr. Pezeshki, Loghman Pezeshki, Ahmad Pezeshki, Farhad Pezeshki, Farzad Pezeshki, Arsalan Pezeshki, Kamran Pezeshki, Jamal Morouti and Osman Mohammadpour " were arrested on Thursday, November 11th,2021.
Hengaw has been informed that all the detainees in Saqez, Baneh and Mariwan have been transferred to the Sanandaj Intelligence Detention Center, and no information is available on their fate.

It is necessary to mention that the Iranian security forces resorted to violence and insulted them and their families during the detention. There is no information available regarding the reasons for their detention and the charges against them.