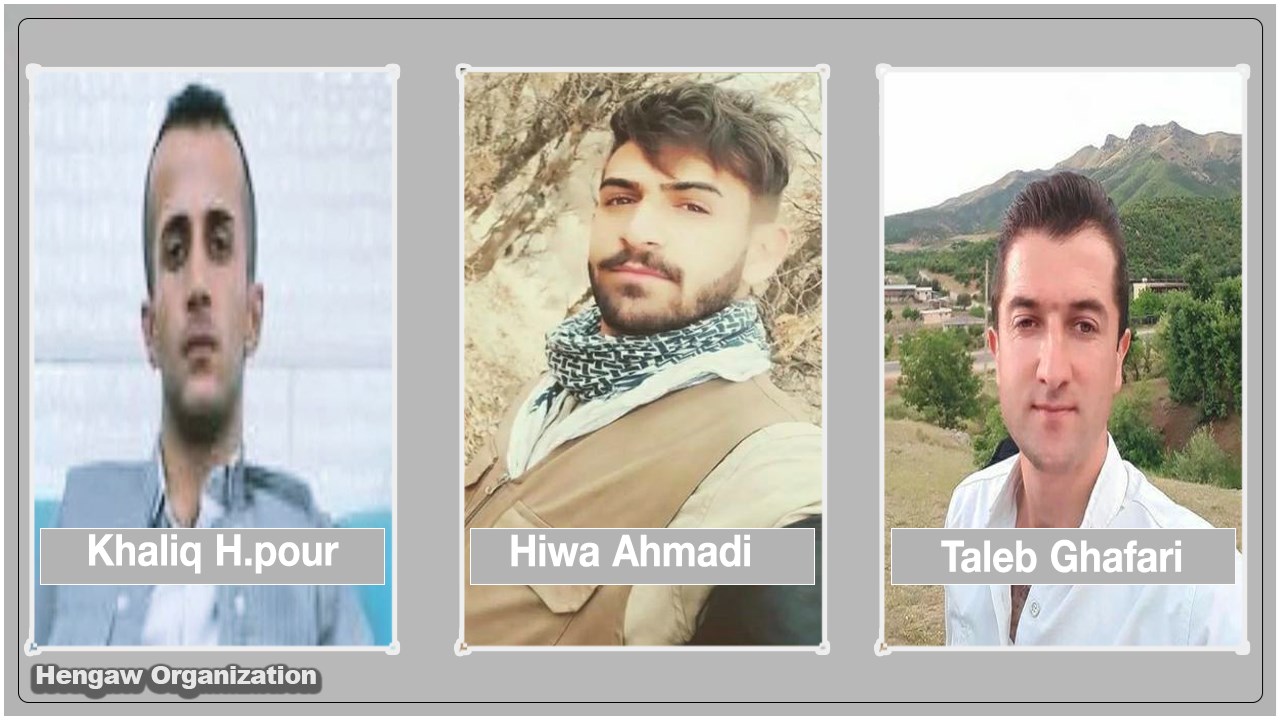 Hengaw: Wednesday, September 14, 2022
Following the systematic killing of Kolbars on the borders of Kurdistan by the armed forces of the Islamic Republic of Iran, at least three Kolbars from Baneh named Hiva Ahmadi, Khalegh Hamzepour and Taleb Ghafari were wounded by direct fire from the border forces while kolbaring on the "Hengezhal" border on Tuesday evening 22, September 13, 2022.

According to the report received by Hengaw Human Rights Organization, Hiva Ahmadi, 22, from Mirava village was seriously wounded in the chin, Khalegh Hamzepour, 28, from Manijlan village, in the leg, and Taleb Ghafari, 30 from Hanjaneh village, also in the leg and they have been transferred to Salahuddin Ayubi Hospital of Baneh for treatment.

Hengaw sources have reported that the border forces fired at the three Kolbars from close range and without prior warning.

It should be noted that Khalegh Hamzepour and Taleb Ghafari are both married and and have one and two children respectively.