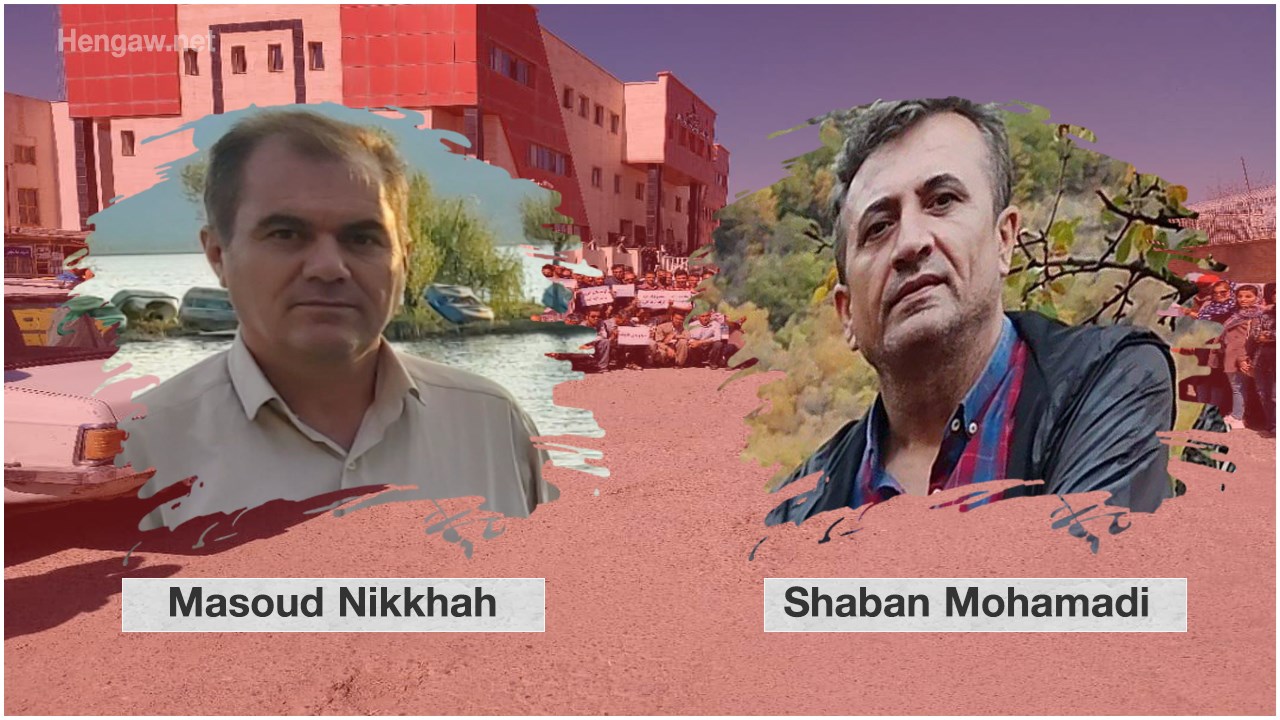 Hengaw: Sunday, June 5, 2022

Masoud Nik Khah and Sha'ban Mohammadi, two detained teachers from Marivan and members of the board of directors of the Kurdistan-Marivan Teachers' Union, were unexpectedly transferred from one of the Revolutionary Guards' security detention centers in Sanandaj to Evin Prison. They have informed their families in a short phone call.

It is worth mentioning that the security agencies forced Masoud Nik Khah to speak Persian to his family and allowed him to call for less than 2 minutes.

As of this writing, no information is available on the fate of Eskandar Lotfi, another detained teacher from Marivan, who is on the seventh day of his hunger strike today.

Eskandar Lotfi was arrested by IRGC intelligence forces on Sanandaj Road on Sunday, May 1, along with Masoud Nik Khah and Sha'ban Mohammadi, and Sha'ban was released the same day.

Masoud Nik Khah was temporarily released on Wednesday, May 11, and arrested on Thursday again. Sha'ban Mohammadi was arrested again too on May 11, and the three teachers' union activists have been in detention since then.