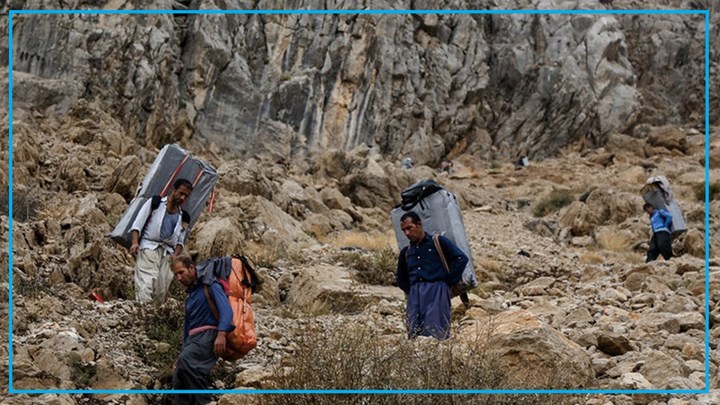 Hengaw: In the past few days at least three Kolbars got injured in the border regions of Kurdistan.
According to the report received by Hengaw Human Rights Organization, on Monday, August 24, 2020, Iranian border guards opened fire to a group of Kolbars on the heights of Nowsud in Kermanshah Province and injured a Kolbar named "Ja'far Ramazani", aged 50.
Furthermore, on Sunday, August 23, 2020, a Kolbar from Piranshahr identified as "Mohammad Salimi" was shot at directly by IRGC forces in the Qandil mountains. His leg was injured due to the attack.
In the past few days another Kolbar from Chalderan named "Touraj Mohammadpour Milan" got severely injured by armed border guards in the mountainous border region of Chalderan, West Azerbaijan Province. He is currently under medical care in a clinic in the city of Urmia.