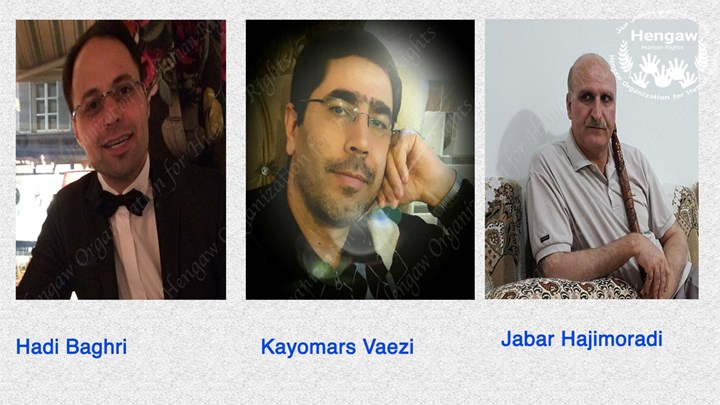 Hengaw: Kermansha's(Kermanshan) IRGC Intelligence Forces arrested three Kurdish citizens in sonqor.

On Thursday 14 February, IRGC Forces stormed into three citizens' houses in sonqor and arrested them, according to the report of Hengaw Organisation for Human Rights.

Jabar Hajimoradi, Kumars Vaezi and Hadi Baqeri are the arrested citizens who were reformists and have been taken to an unknown place.

"IRGC Forces confiscated their personal computers and mobile phones as well', said a source with information.

The three citizens were the main supporters in Rouhani's presidential campaign in Sanqar last year.