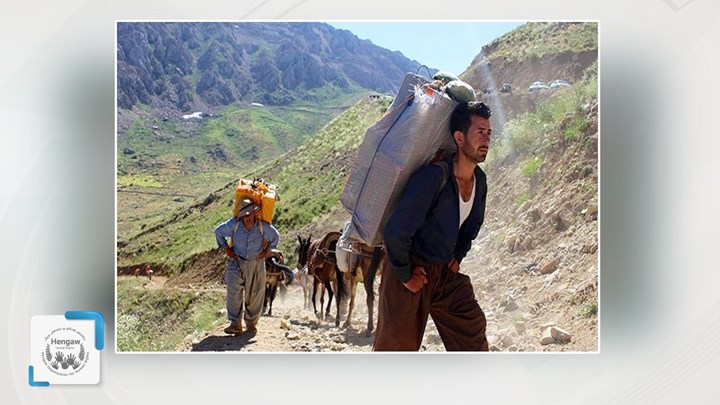 Hengaw: Two Kolbars who are also brothers have been injured by direct fire from the Iranian Armed Forces in the Nowsud border heights in Kermanshah province.
According to a report received by Hengaw Human Rights Organization, on Monday, June 14, 2021, the Iranian Border security forces Opened fire on a group of Kolbars in the Nowsud border heights, and injured two of them identified"Bashir Ahmadzadeh" and "Basir Ahmadzadeh" from the village of "Dasheh" in Paveh.
Bashir has been injured in his leg and Basir in the head.
They have been taken to medical centers in Paveh for treatment.