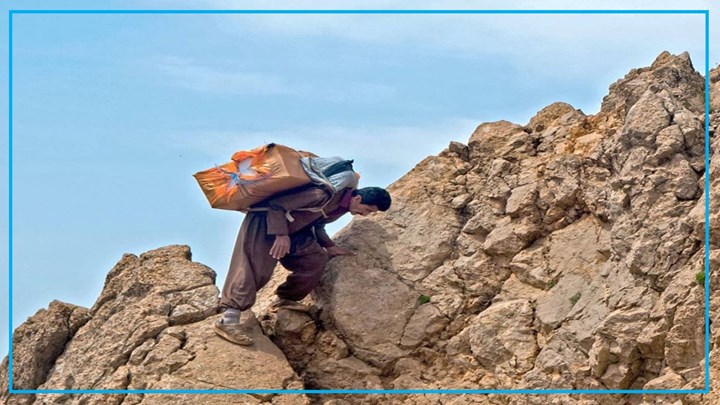 Hengaw : In the past few days, two young Kolbars from Baneh district in Kurdistan province and Oahnaviyeh of West Azerbaijan ( Urmia ) province have been injured by direct fire from the armed forces of the Islamic Republic of Iran.
According to a report received by Hengaw Human Rights Organization, on Thursday, April 15, 2021, a young Kolbar from Baneh, identified as "Zaher Khedrzadeh", was severely wounded by direct fire from Iranian armed forces on the borders of Baneh .
According to an informed source, Zahir Khedrzadeh was shot in the leg and was taken to Salahuddin Ayoubi Hospital in Baneh for treatment.
On the other hand, during the past few days, a Kolbar from Oshnaviyeh, identified as "Farshad Khoshmaram", was wounded by direct fire from Iranian Armed forces on the border of this city .