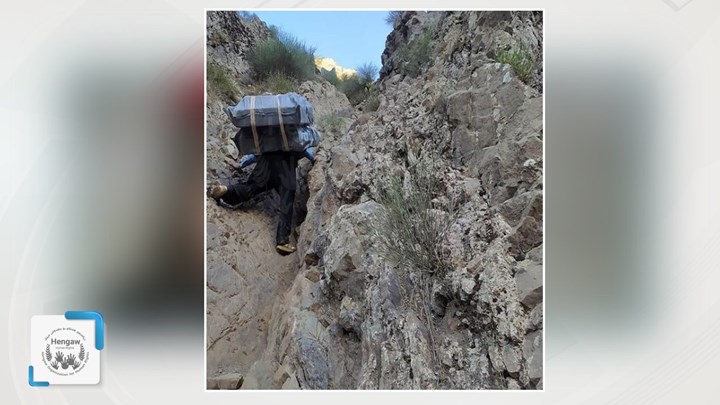 Hengaw: Two Kolbers were wounded by a direct fire of the Border Regiment in one of the border points of Baneh city.
According to a report received by the Hengaw Human Rights Organization, on Tuesday, August 31, 2021, the forces of the Border Regiment fired at several Kolbers on the border of "Henghangjal" in Baneh, injuring two Kolbers.
The correspondent of Hengaw in Baneh described the identities of the two Kolbers as "Bahman Karimpanah" from Baneh and "Arman (unknown family)" from Bokan.
The two Kolbers were taken to Salahuddin Ayoubi Hospital in Baneh for treatment, and Bahman Karimpanah's physical condition was reported to be serious.