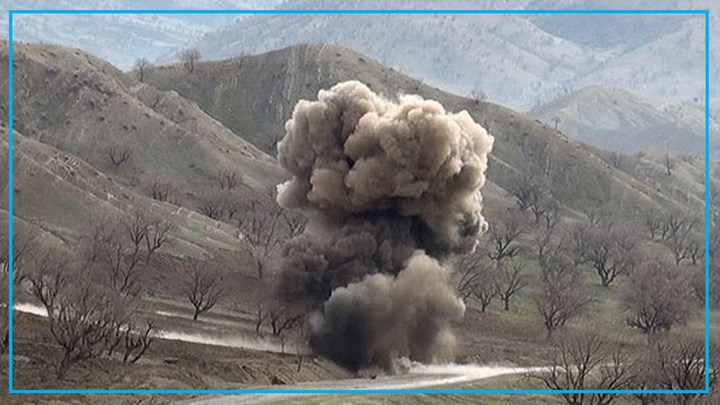 Hengaw : A Kurdish child and a teenager have been injured by landmines left over from the eight-year Iran-Iraq war in the border areas of Qasr Shirin in Kermanshah province.
According to a report received by Hengaw Human Rights Organization, on Monday, February 22, 2021, a 7-year-old child was severely injured in a landmine explosion in the Haft Tepan area of ​​Naftshahr Road, located in the Somar region of Qasrshirin.
Mohammad Mohammadi, the police commander of Qasr Shirin, stated that the child was injured in his legs and hands and has been taken to Abolfazl Hospital in the city for treatment.
Also on Sunday, February 21, 2021, a 19-year-old Kurdish nomad was severely injured in a landmine explosion in the Tangab region Of Qasr Shirin.
The governor of Qasr Shirin, Morad Ali Tatar, said that this teenager was injured while grazing livestock and was taken to medical centers for treatment.
As of preparation of this report , the identities of these two Kurdish civilians have not been clarified yet.