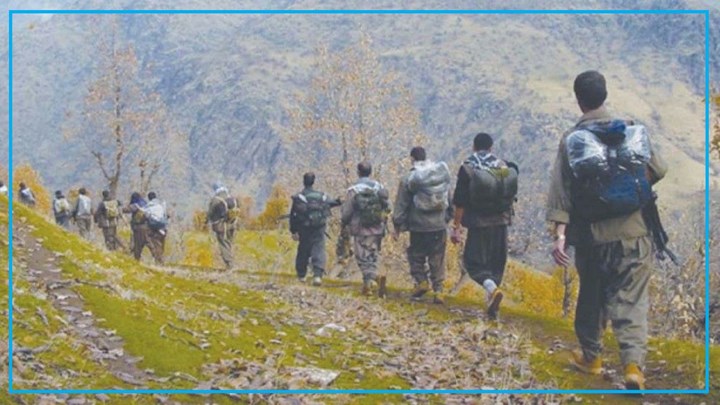 Henagw : An armed clash took place between a Kurdish party and Islamic Revolutionary Guards Corps (IRGC) forces on the borders of Marivan, in which two members of the Revolutionary Guards were killed.
According to a report received by Hengaw Human Rights Organization, a heavy clash took place between the Islamic Revolutionary Guards Corps and forces of one of the Kurdish opposition parties near the village of Chenareh in the Marivan district of Kurdistan province at around 5:00 AM on Thursday, April 22,2021 .
The IRGC's Hamzeh base has issued a statement without mentioning the location of the clash, confirming that two of its members were killed in the clash, but did not mention their identities .
However Hengaw's correspondent in Marivan stated the identities of the two members of the Revolutionary Guards as "Osman Jahani" and "Nasser Amini" from Marivan.
Elsewhere in the statement, two members Kurdish Opposition party were reported killed , but Hengaw's sources have not confirm this yet .
Islamic Revolutionary Guards Corps helicopters have been flying over the scene of the clashes, according to Hengaw sources.
As of preparation of this report , no Kurdish parties have claimed responsibility for the clashes.