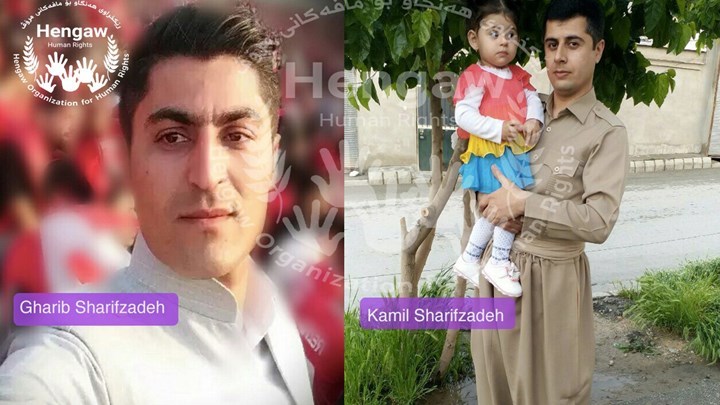 Hengaw: Two Kurdish citizens from Saqez who have been sentenced to prison accused to connecting to Kurdish parties before turned in to jail to finish the sentence.
According to the reports of Hengaw Organization for Human Rights, two Kurdish citizens identified as "Qarib Sharifzade", the son of Jalil, and "Kamil Sharifzade", the son of Khalil, turned in to centeral prison of Saqez on May 15th for the rest of their sentence.
These two citizens from Saqez were senteced to 14 months in prison from Enqelab court of Saqez, accused to helping Kurdish parties and propaganda against regyme.
One of their relatives reported to Hengaw that Kamil and Qarib are cousins. Last year, Kamil was in jail for 10 months, and Qarib was in prison for 8 months, and now, they turned in to jail for the rest of their sentences.
Also, another person identified as "Hemn Hosseini", the son of Omer, should turn in to jail, but he has not gone yet.