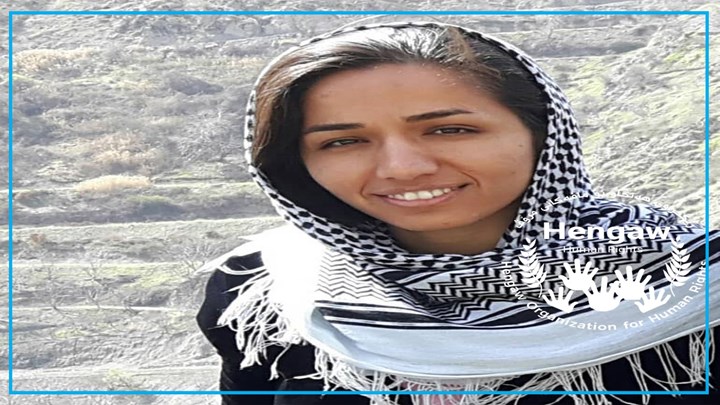 HENGAW — Iranian authorities moved Zahra Mohammadi, a Kurdish civil activist, from prison to the revolutionary court of Sanandaj, Kurdistan province, on Wednesday (18 September).

Mohammadi, 28, from Dehgolan, was arrested on 23rd May this year after Iranian intelligence service raided her home. She is the director of Nozhin Culture Center, and a teacher of Kurdish language.

A source from Mohammadi's family told Hangaw Organization for Human Rights that neither the family nor Mohammadi's lawyer were informed about her transfer from prison to the revolutionary court, and back to the prison with no trial.

This has led to concerns for the family and human rights advocates who suspect Iranian authorities of planning a fake accusation and an unjust sentence.

Alongside Mohammadi, two other members of Nozhin Culture Center (Rebwar Menbari, Edris Menbari) were also arrested. They were released after four days of detention.