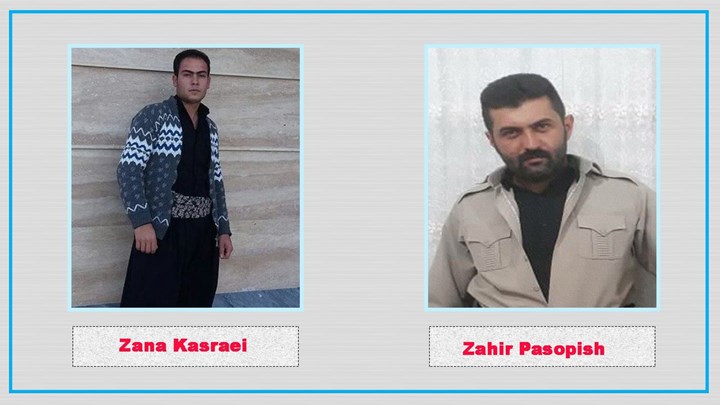 Hengaw : 2 Kurdish citizens from Marivan and Piranshahr have been tried and sentenced to prison by the judiciary of the Islamic Republic of Iran on charges of collaborating with a Kurdish opposition party.
According to a report received by the Human Rights Organization Zana Kasraei, a 28-year-old citizen from the village of "Ney" in Marivan district of Kurdistan province was tried by Iranian Islamic Revolutionary Court in Sanandaj on Saturday, January 16, 2021, and sentenced to 3 years in prison on charges of "membership in the Kurdistan Democratic Party of Iran" and was also acquitted of propaganda against the regime.
After Zana Kasraei protested the lawsuit issued by the court of first instance, the case was referred to the provincial court of appeal.
On the other hand, on Monday, January 18, Zahir PasoPish (Jula), a 32-year-old Kurdish citizen from Chianeh village of Piranshahr district in West Azerbaijan (Urmia) province was sentenced by the Revolutionary Court of this city to 3 months in prison On charges of collaborating with the Kurdistan Democratic Party of Iran.
Zaher Pasopish was detained on the evening of Tuesday, November 17, 2020, along with several other citizens from Piranshahr, and was released on a 200 million Toman bail ( USD $8000) after three weeks.