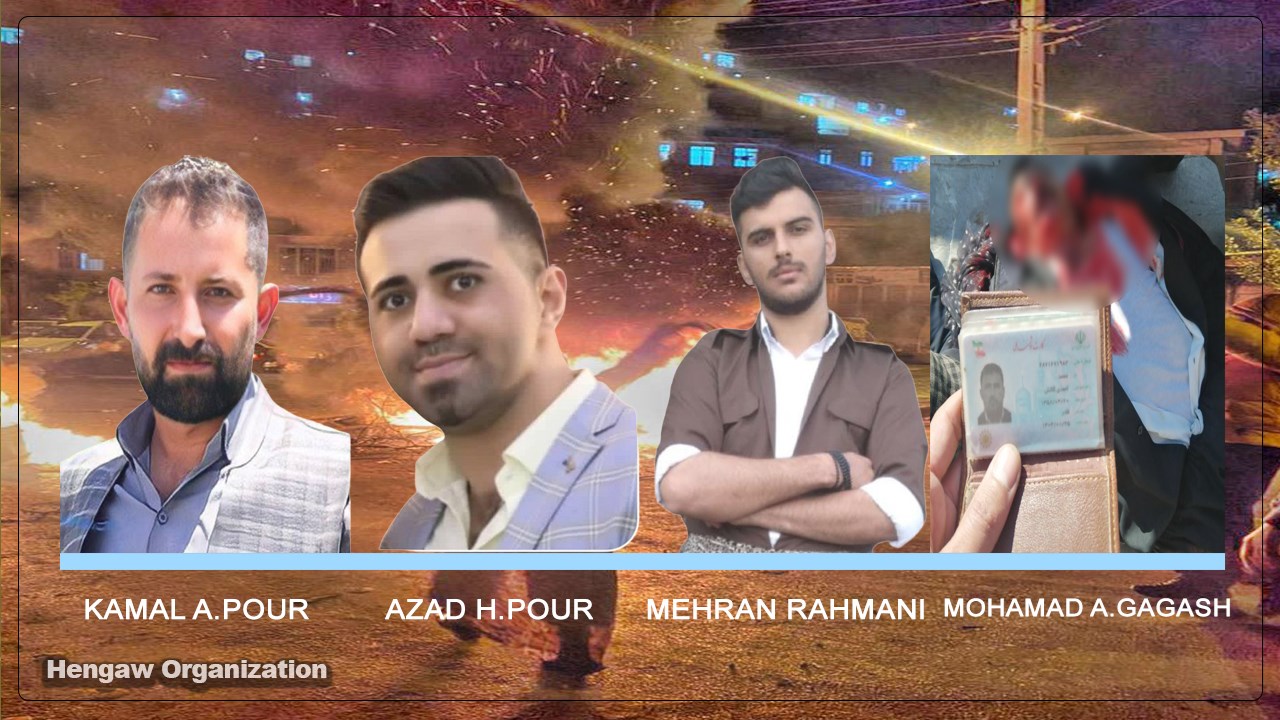 Hengaw: November 19, 2022
Lethal weapons are being used extensively by Iranian government forces in Kurdistan cities. In just three days, those forces murdered four Mahabad residents by the names of Mohammad Ahmadi Gagsh, Mehran Rahmani, Kamal Ahmadpour, and Azad Hasanpour.
Mohammad Ahmadi Gagsh, 43, was killed by direct fire from government forces on Friday, November 18, 2022, after people returned from Azad Hasanpour's funeral, according to a report that the Hengaw Organization for Human Rights received. Azad Hasanpour was shot by government forces during the popular resistance of Mahabad on Thursday evening, November 17, and lost his life.
Mohammad Ahmadi Gagsh was shot in the head by government forces while he was standing on the roof of his house, according to the video that Hengaw received.
Another Mahabad resident named Kamal Ahmadpour was wounded by government forces' direct fire on Friday, November 18. Kamal Ahmadpour later died while being taken to the "Khomeini" hospital in this city. On Saturday, November 19, 2022, Kamal Ahmedpour's body was buried in Mahabad in the presence of a sizable number of people.
Also, on the evening of Thursday, November 16, 2022, Mehran Rahmani from Mahabad was seriously injured during the popular resistance in this city. He died on Friday after two days in the "Khomeini" Hospital of Urmia due to the severity of his wounds. Mehran Rahmani's funeral ceremony was held today in Qalo village in Mahabad.