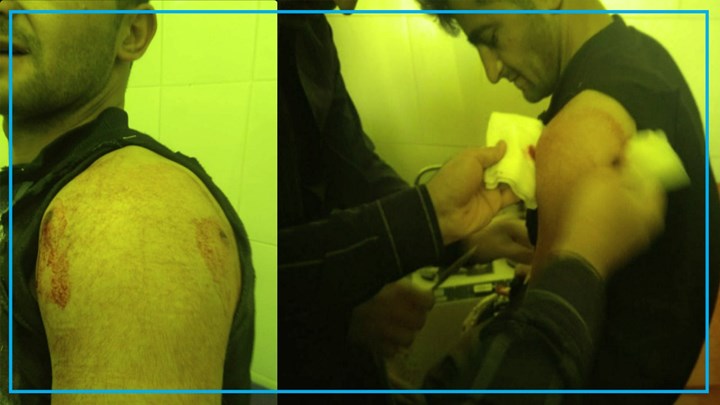 Hengaw : A young Kurdish Kolbar from Salas Babajani district of Kermanshah province in Iranian Kurdistan has been wounded by direct shootings from Iranian Border Guard forces in Nowsud border heights.
According to a report received by Hengaw Human Rights Organization on Monday, January 10, 2021, the Iranian Border Guard forces stationed in the border heights of Nowsud region in Paveh district of Kermanshah province (Kermashan) opened fire on a group of Kolbars and wounded one of them .
Hengaw's correspondent in Nowsud announced the identity of the wounded Kolbar as "Erfan Aziziani", the son of Mohammad Saleh from Salas Babajani.
This Kolbar was shot directly in the shoulder area and was taken to medical centers in Paveh for treatment.
Based on information compiled by Hengaw Human RightsOrganisation Statistics and Documentation Data Center , at least 240 Kurdish Kolbars and local tradesmen were killed or wounded in 2020, 59 of whom lost their lives and 181 wounded .