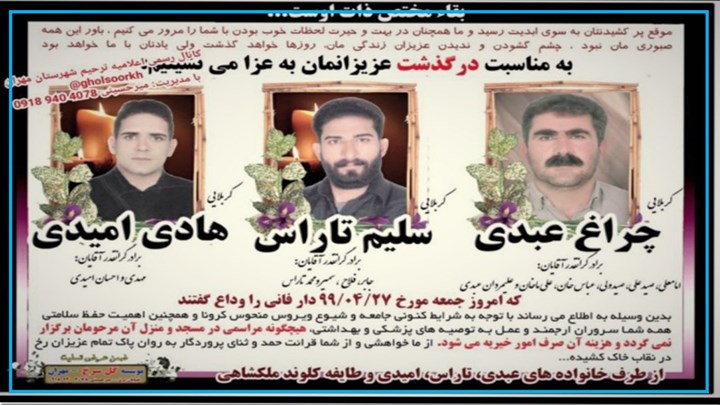 Hengaw: Four civilians were killed and wounded in Ilam province as a result of landmine explosions left over from the eight-years Iran-Iraq war.
According to a report received by the Hengaw Organization for Human Rights, on the evening of Friday, July 17, 2020, a civilian was killed and three others were injured in a landmine explosion in Mehran border highlands in an area called Halat. The injured in this incident was also taken to Mehran medical centers for treatment.
The four citizens went to this area to collect war wastage. The identities of the three people who lost their lives are; Salim Taras, Cheragh Abdi and Hadi Omidi, and the identity of the wounded, were Mehdi Omidi, all of whom are from Malekshahi city in Ilam province.
Governmental medias reported that the explosion took place inside Iraqi territory, but Hengaw sources said that the explosion took place within the borders of Ilam province.
According to the statistics recorded in the Statistics and Documentation Center of the Hengaw Human Rights Organization, since the beginning of the year, at least ten citizens have been victimized by a landmine explosion in the borders area of Ilam province that three of them have lost their lives.