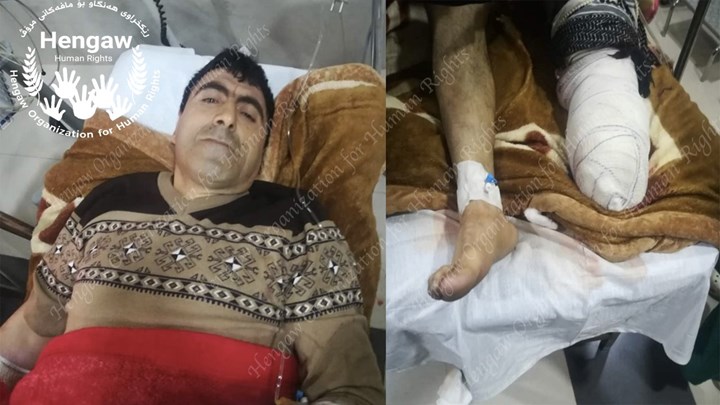 Hengaw: a Kolbar from Piranshahr lost one of his legs in a mine explosion at the "Tamar Chin" border.

At 10 pm on Sunday, 3 February, a Kolbar from Piranshahr caused by a Maine explosion was severely injured at the border of Tamar Chin (Haji Omran) and during working (Kolbari).

An informed source of the health centre of Choman city, in Kurdistan Region, has identified the 47-year-old Kolbar, Ghafour Hamzeh Aziz, from Piranshahr, who lost his right foot for mine explosion.

"Ghafour was transferred to the medical centres of Erbil due to severe bleeding", an informed source told.

According to the statistics, at the Hengaw Organization for Human Rights Statistics Center, during the past month, four people were injured for the mine explosion at the Kurdistan border.