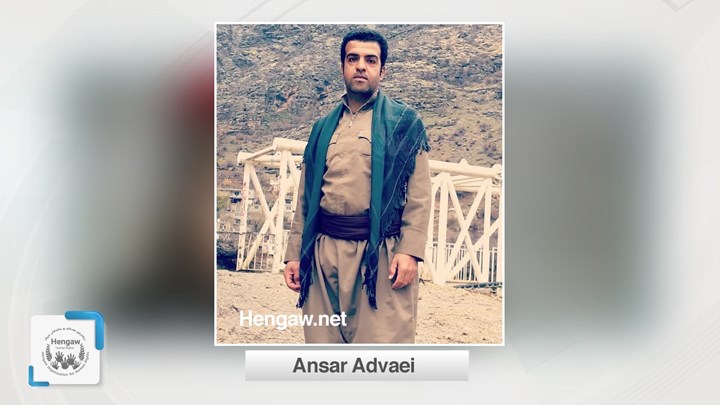 Hengaw: According to a report received by the Hengaw, Human Rights Organization, on Monday, August 23, 2021, Ansar Adwaei, a resident of Selin village in Sarwabad district, was taken under custody to serve his 4-month sentenced and transferred to Marivan Central Prison.
Ansar Advaei was arrested by the IRGC intelligence forces on Sunday, December 16, 2018, after 15 days of detention and interrogation was released on bail pending trial.
The Kurdish activist was sentenced by the Mariwan Islamic Revolutionary Tribunal to six months in prison in August 2019 on charges of collaborating with the Kurdistan Free Life Party (PJAK), and later was reduced to four months during appeal process.