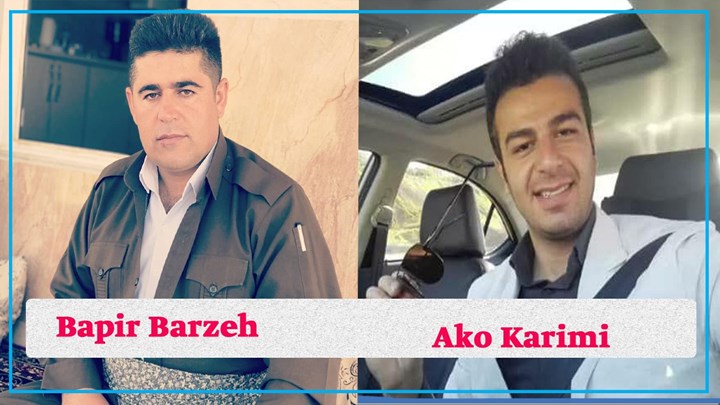 Hengaw: Two citizens from Sanandaj, Kurdistan Province, and Piranshahr, West Azarbaijan Province, were arrested on Tuesday after being convicted by Iranian judiciary.
According to a report received by Hengaw Organization for Human Rights, Bapir Barazeh, from Piranshahr, introduced himself at Naghadeh central prison on September 22, 2020, to begin serving his imprisonment.
Barazeh had been arrested by Piranshahr Ettelaat forces (intelligence service) on Monday, December 10, 2018, and was sentenced to 8 months imprisonment on February 6, 2019, by Branch 102 of Criminal Court in Piranshahr. He was charged for cooperating with "Democratic Party of Kurdistan of Iran".
On June 2019 after Iran's Ministry of Intelligence complaint, Barazeh's imprisonment sentence was amended to 4 years by the first branch of West Azarbaijan Court of Appeal. The imprisonment sentence was changed to two years and six months for a second time by the provincial Court of Appeal.
Meanwhile, on Saturday, September 19, a citizen from Sanandaj identified as "Ako Karimi" was arrested by the security forces and was transferred to the central prison in the city to serve his sentence.
Ako Karimi was arrested during November 2019 protests. He was sentenced to 6 months imprisonment by the first branch of Revolutionary Court in Sanandaj for taking part in the protests.