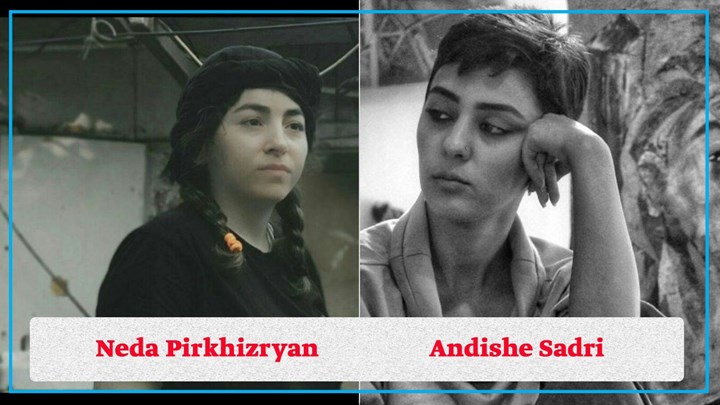 Hengaw: Two Kurdish women activists got arrested in Tehran by Iranian security forces.
According to the report received by Hengaw Organization for Human Rights, on Tuesday, October 6, 2020, Ministry of Intelligence forces in Tehran arrested two Kurdish women activists named Andishe Sadri and Neda PirKhezryan.
The reason or reasons for the arrest of Andishe Sadri and Neda PirKhezryan,from Sanandaj, Kurdistan Province, is not known to Hengaw yet.
Andishe Sadri is graduated student of art and painter. She has been arrested and transferred to an unknown location.
Reports indicate that Loqman PirKhezryan, Neda PirKhezryan's father, has been arrested too. Hengaw, however, can not independently confirm this report. Loqman PirKhezryan is a sculptor and an ex political prisoner.