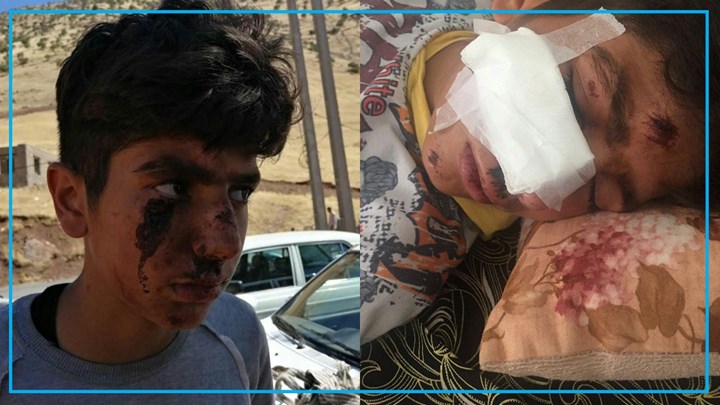 Hengaw: Iranian border guards beat a 16 year old Kolbar with a rifle butt while he was doing his work near the borders of Nowsoud in Kermanshah Province.

According to the received report by Hengaw Human Rights Organization, on Thursday evening, August 6th, 2020, armed forces in Nowsoud borders beat a group of Kolbars.

A source in Paveh told Hengaw, that a 16 years old Kolbar named Mobin Hosseini, from Doursyan village suffered a serious head and face injury due to the blows. The border guards hit him several times with a rifle butt. He was transferred to Paveh medical clinic to get treatment. He is not in good condition.