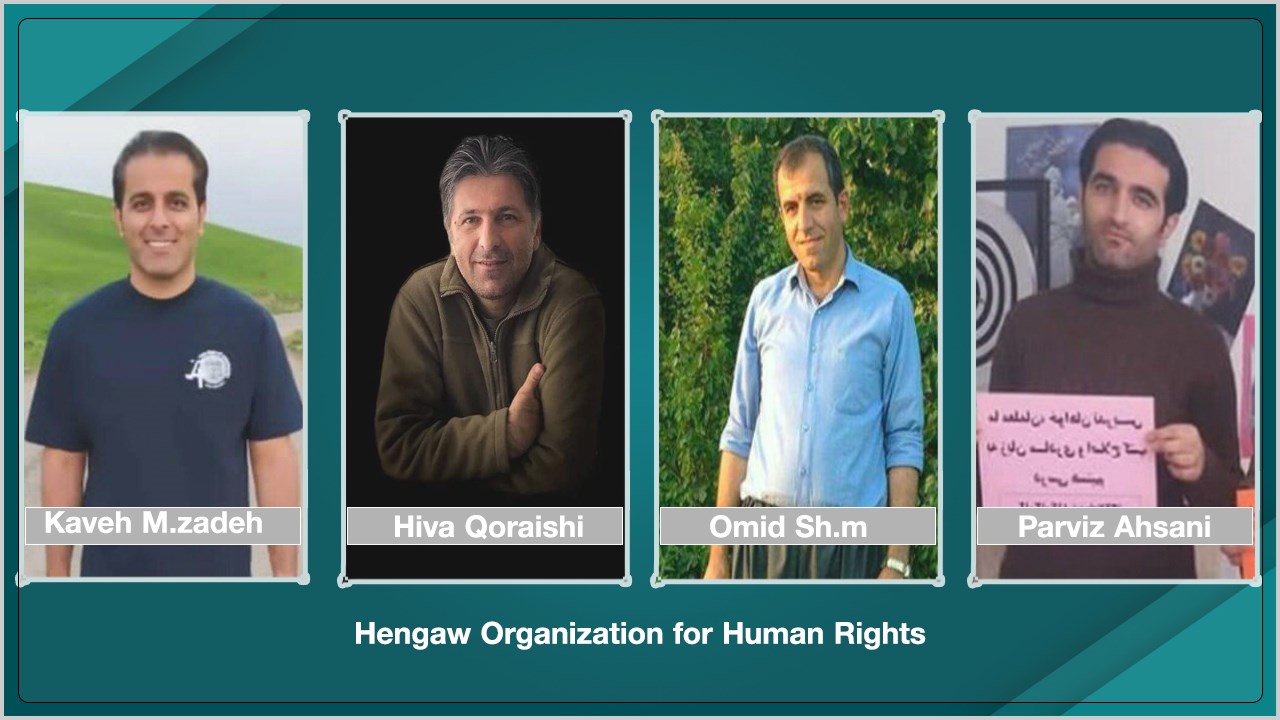 Hengaw: Thursday, August 18, 2022
The four arrested teachers from Divandareh called Omid Shahmohammadi, Hiva Qoreishi, Parviz Ahsani, and Kaveh Mohammadzadeh, are still locked up in the detention center of Sanandaj Intelligence Office more than two months after their arrest.

According to an informed source close to the families of the four imprisoned teachers, they have been deprived of the right to access a lawyer and family visits for the past two months.
Hengaw has been informed that the security agencies have accused the four teachers from Divandareh of cooperating with one of the Kurdish opposition parties of the government.
Also, the Revolutionary Court of Sanandaj issued a 500 million Tomans bail for the release of the four teachers, and despite providing this amount by their families, the Revolutionary Court has refused to issue a letter of release.

On Wednesday, June 25, five members of the Kurdistan Teachers' Union of Divandareh branch called Omid Shahmohammadi, Osman Rezaei, Hiva Qoreishi, Parviz Ahsani, and Kaveh Mohammadzadeh were arrested by the intelligence forces of this city without presenting any judicial documents.

Osman Rezaei was temporarily released from prison on Saturday, June 28, with a bail of 250 million tomans.

Hengaw had previously reported that the intelligence forces raided the houses of the five people and besides arresting them, beat them, searched their houses, and physically assaulted the wives of two of them.