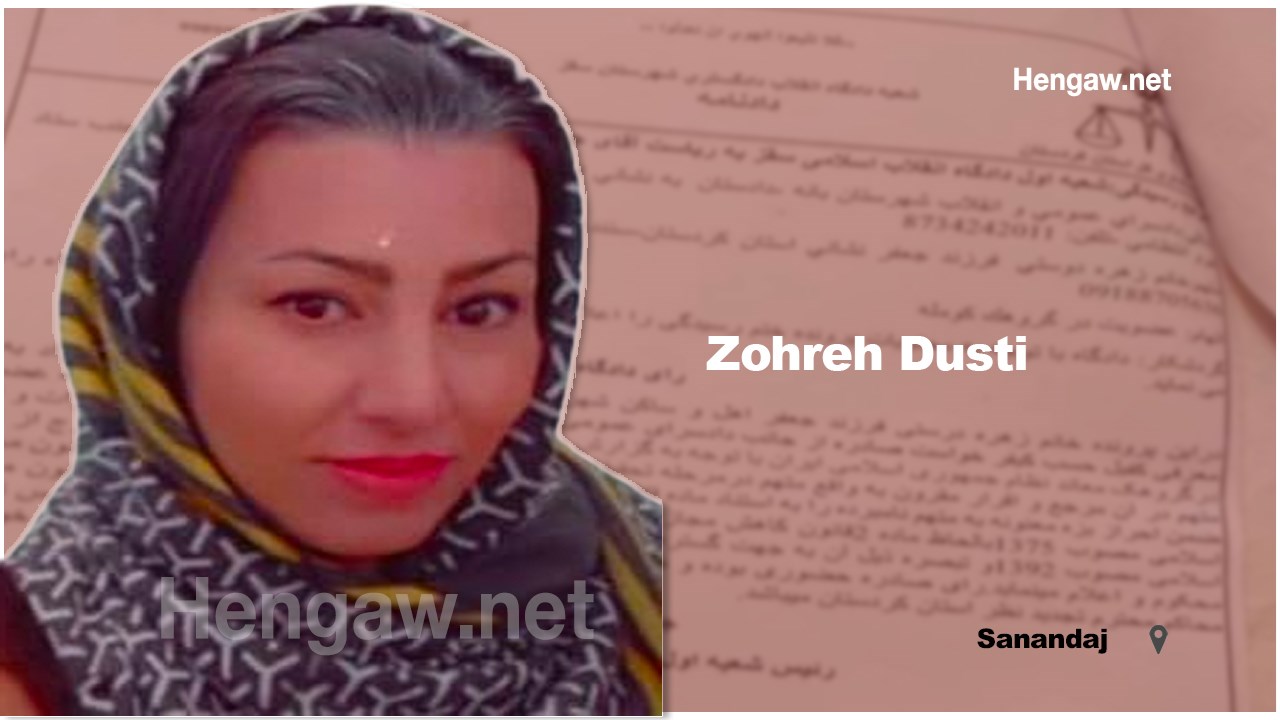 Hengaw: Sunday, June‌ 26, 2022
An activist from Sanandaj identified as Zohreh Dousti, 40, was recently sentenced to one year in prison by the judiciary of the Islamic Republic of Iran and has been arrested to serve her sentence.

According to a report received by Hengaw Human Rights Organization, Zohreh Dousti was arrested on Saturday, June 18, 2022, after being summoned to the Sanandaj Judgment Enforcement Branch and was transferred to the Sanandaj Correctional Center, known as the Women's Ward, to serve her one-year sentence.

Hengaw has been informed that Zohreh Dousti is currently being held in the quarantine ward of the Sanandaj Correctional Center.

According to documents obtained by Hengaw, Zohreh Dousti was sentenced to one year in prison. The sentence was recently issued by Branch 1 of the Revolutionary Court of Saqqez (Baneh Branch) headed by Judge Javad Mostafaei on charges of "membership in the Komala Party."

It is worth mentioning that Zohreh Dousti had previously been a member of the Komala Party in the Kurdistan region for some time and had returned to her hometown through the Baneh border after leaving the party.