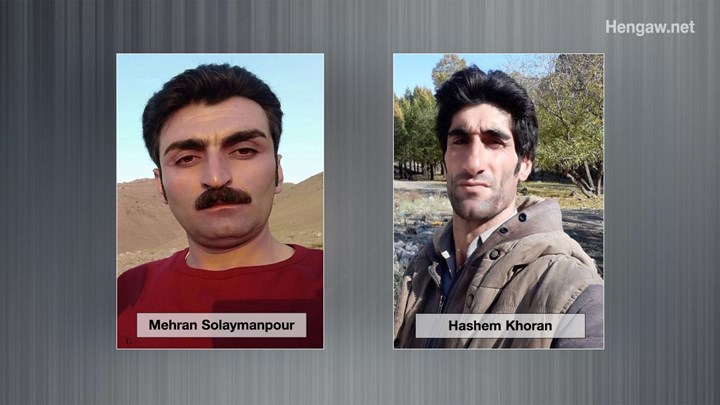 Hengaw: Two citizens from Oshnavyeh (Shno) who were arrested in July last year were sentenced to imprisonment by the judiciary of the Islamic Republic of Iran.

According to a report received by Human Rights Organization, Mehran Soleimanpour and Hashem Khouran, two citizens from Oshnavyeh, have been respectively sentenced to 18 months and the other to 30 months in prison by Branch one of the Revolutionary Court, headed by Judge "Rezaei".

According to an informed source, the verdict was issued on charges of "collaborating with the Kurdistan Democratic Party of Iran", and the court session was held on Sunday, March 13, 2022.

Mehran Soleimanpour and Hashem Khouran, both residents of "Alian" village in "Dasht-e-Bili" district of Oshnavyeh, were arrested by IRGC intelligence forces on Thursday, June 24, 2021 and taken to the security facility's detention center in Urmia.

Hashem Khouran was released on bail of 500 million Tomans after one month on July 26, and Mehran Soleimanpour was released on bail of 300 million Tomans on July 15 after three weeks of detention, and both were temporarily released until the end of proceedings.

Hengaw had previously reported that IRGC intelligence forces had searched their houses and confiscated their personal belongings after arresting the two citizens.