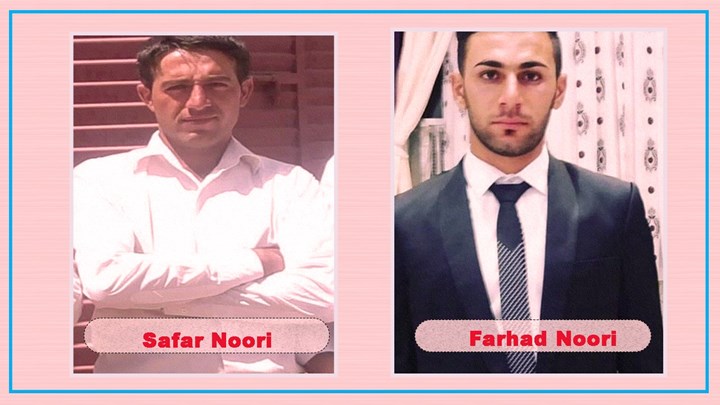 Hengaw: The imprisonment sentences of two Kurdish citizens from Urmia who were each sentenced to five years in prison by the judiciary of the Islamic Republic of Iran in September 2020 have been reduced .
According to a report received by Hengaw Human Rights Organization, during the past few days, the imprisonment sentences of two Kurdish citizens identified as Safar Nouri and Farhad Nouri from the village of Anbi in Targawar region of Urmia in Iranian Kurdistan were reduced from 5 years to one years in prison for each by 13th Branch of Court of Appeals in Urmia.

In September of 2020 , these two citizens were each sentenced by the Second Branch of the Iranian Islamic Revolutionary Court in Urmia to 5 years in prison on charges of "acting against national security through membership in the Free Life Party of Kurdistan (PJAK)."

Two other citizens, Ali Azizi and Parviz Nouri, who were detained along with these two citizens, were also acquitted of the charges.
These four citizens were detained by the Iranian Islamic Revolutionary Gaurds intelligence forces in Urmia on Thursday, August 15, 2019 and after a month of detention, they were transferred to the Urmia Central Prison and released on bail in October 2019.